DIY
Photography Backdrops and How to Use Them
11th October 2022
5 minute read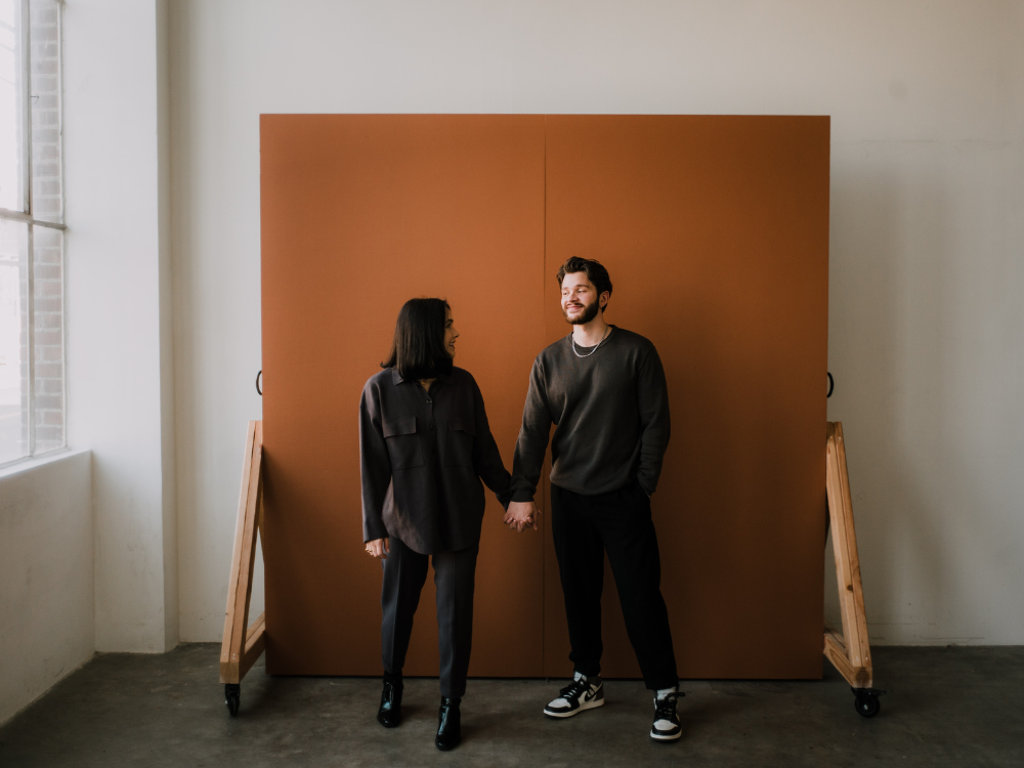 Whether you are shooting people or products, the photography backdrop can either enhance or completely break the result. Picking the perfect backdrop might seem easy, but you would be surprised to find out how many failed photoshoots are due to a poor choice of background. For example, a colorful and cluttered background can be good in some cases, but when it comes to product photography, it can distract your subject's attention and cause you to lose sales on your eCommerce platform.
Read on because, in this article, we'll summarize some of the most important things you need to know before choosing a photography backdrop.
Backdrop size matters
Consider the size of your studio and photography subject when picking a backdrop. For example, if you are shooting portraits, keep in mind that your topic should stay at least 1 meter away from the background to prevent harsh shadows. Having a too-small backdrop might be a big issue for the post-production team. On the other hand, having a great background in a small photo studio can cause storage issues after the photo shoot.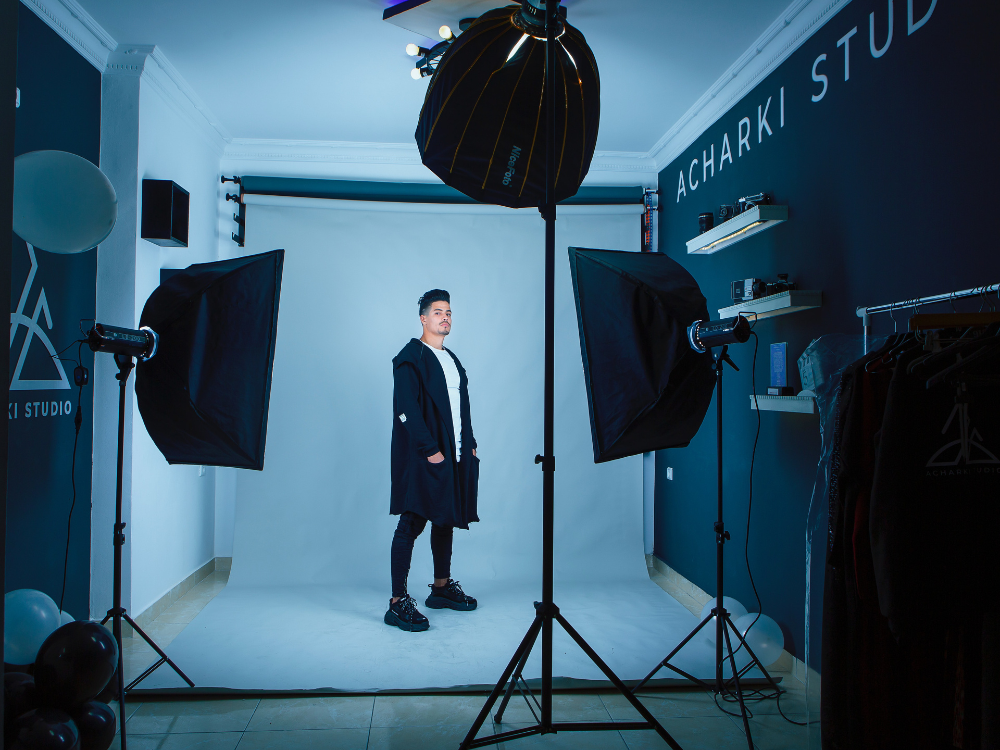 Types of fabrics used for photography backdrops
Today there are so many material options to find the perfect photography background. Materials vary in reflectivity, color, design, and ability to remain the same over time. Each material has its quality and should be used depending on your subject and theme. Here are some of the most popular options:
Muslin/ cotton backdrops are great for conveying a formal look, needed for corporate shootings or ID pictures. It can also be used for different products, as it's versatile, reusable, and easily washable.

Paper is also widely used, but they usually provide work only for one-time use. You will find various colors and textures to help you transpose your creative ideas.

Vinyl is an excellent and cost-effective option, as it can be easily cleaned. In addition, they are easy to fold and deposit and are not affected by humidity.

Polyester backdrops look like hoodie fabric and are used because of their matte surface, as they don't create any unwanted reflections.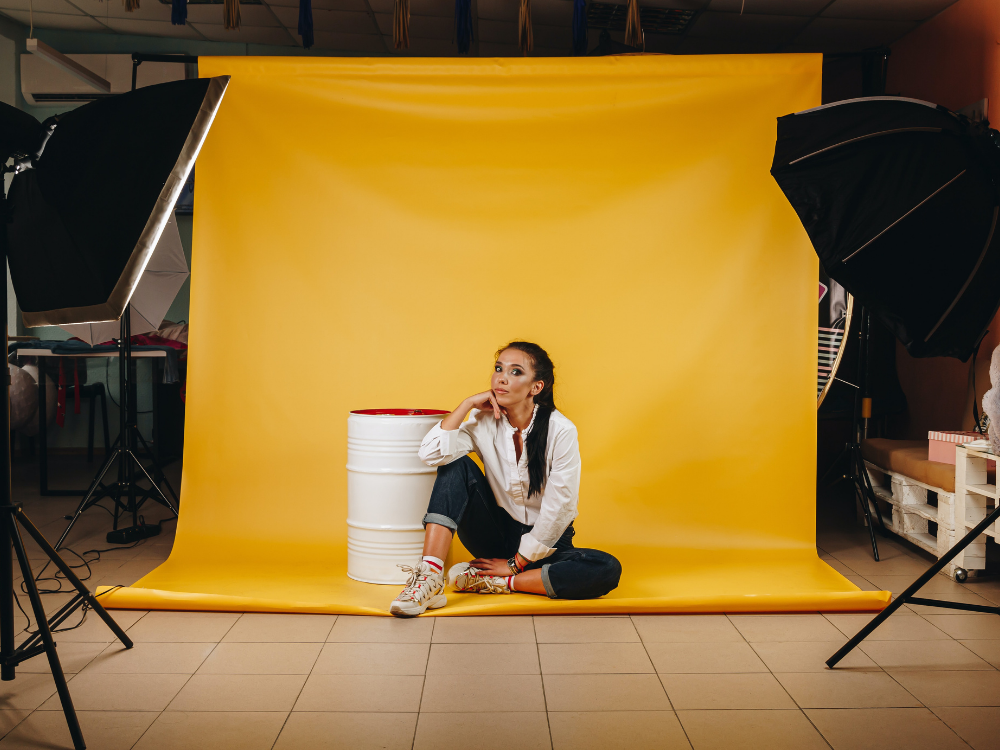 Perfect backdrop color?
What is the best color for a photography backdrop? Well, it depends on who's asking. You will have to think about the mood you want to convey, the story you want to tell about your brand, and the color of your subject. For example, consider skin tone, hair color, and clothing color if you are shooting a portrait.
Here are some of the most common backdrop colors:
White backgrounds are great for product photography and professional-looking portraits. The white color background is also helpful if you want to remove the background later and replace it with something else in the image editing process. If you want to remove the background, you can easily remove the background online by using this tool.
The white background or even the off-white background (white with soft nuances of gray, pink, and brown) can be seen everywhere, from lifestyle blogs, magazine covers, ads, fashion editorials, and every product photography shot out there, as Amazon and Google Shopping created a rule to have white product photography backdrops.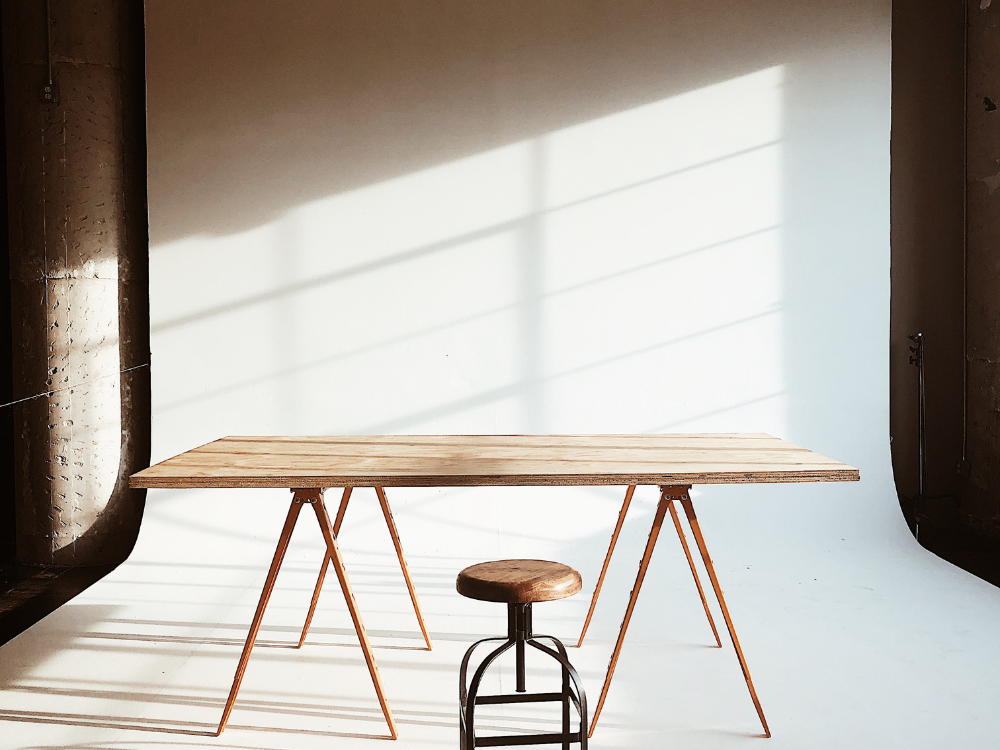 Black photography backdrops are perfect for low-key, professional-looking photos. However, they are widely used in portrait or product photography for rich-looking, elegant, mysterious shots. Black backgrounds are also great because they limit distractions and allow the viewer to focus entirely on your portrait subject.
One aspect you should pay attention to while shooting with a black background is making sure that your studio lights don't illuminate it and turn it into a gray background, as this will give you headaches during the photo retouching session. If you have issues getting the light right, move your subject and lights away from the background.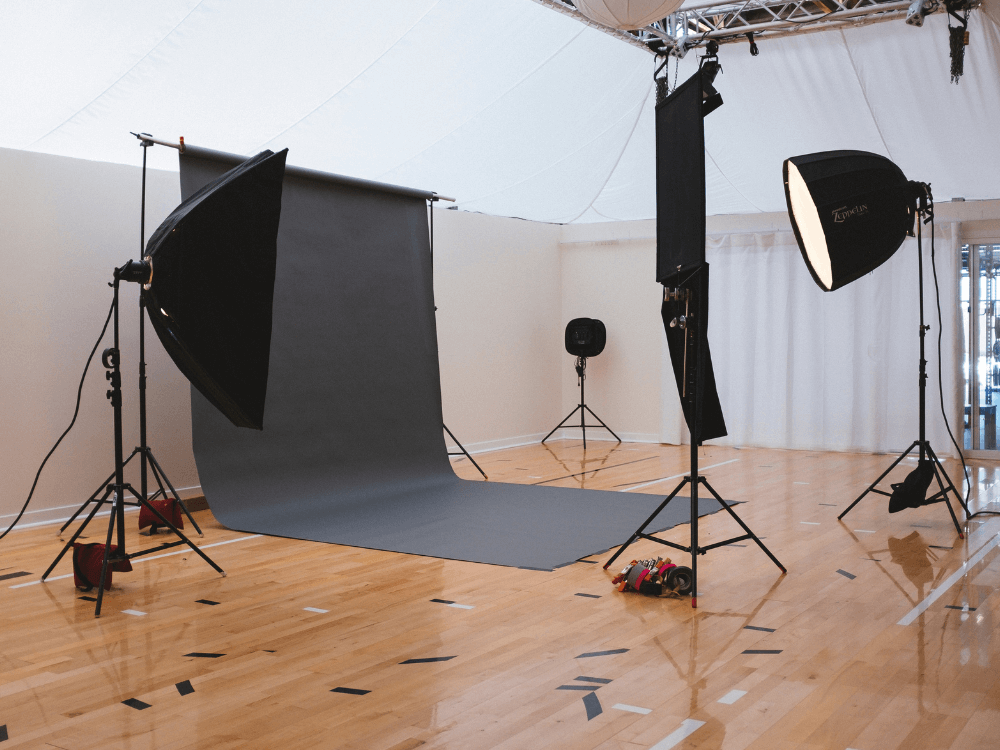 Gray is also a fantastic option for photography backdrops. It goes very well with most colors, skin tones, and clothing - overall, it is versatile and elegant. It can help you create a nice impactful image without distracting the viewer's attention away from the main subject. If you are shooting black and white, it's also a winning option.

Green screen backdrops will help you step into the fantasy zone. The green background comes in handy when removing the experience as the primary objective. Instead, remove the ground and place your subject in a location that is not accessible otherwise with the power of image editing. Check out this link to learn more about using a green photography backdrop.

Textured backdrops can add a touch of style and sophistication to your shots. However, if you want a creative result, feel free to add texture and dynamism to your photography backdrop.
In conclusion,
Picking the right background is essential for conveying the mood and message of your photoshoot. Make sure you research and don't throw money at the problem - just buy one photography backdrop at a time and make the best of what you already have in your studio. If you would like to discuss background options with a team of professional product photographers or our talented squad of image retouchers, don't hesitate to contact us anytime.
Related Posts: