DIY
How to edit the perfect bikini photo
11th August 2021
5 minute read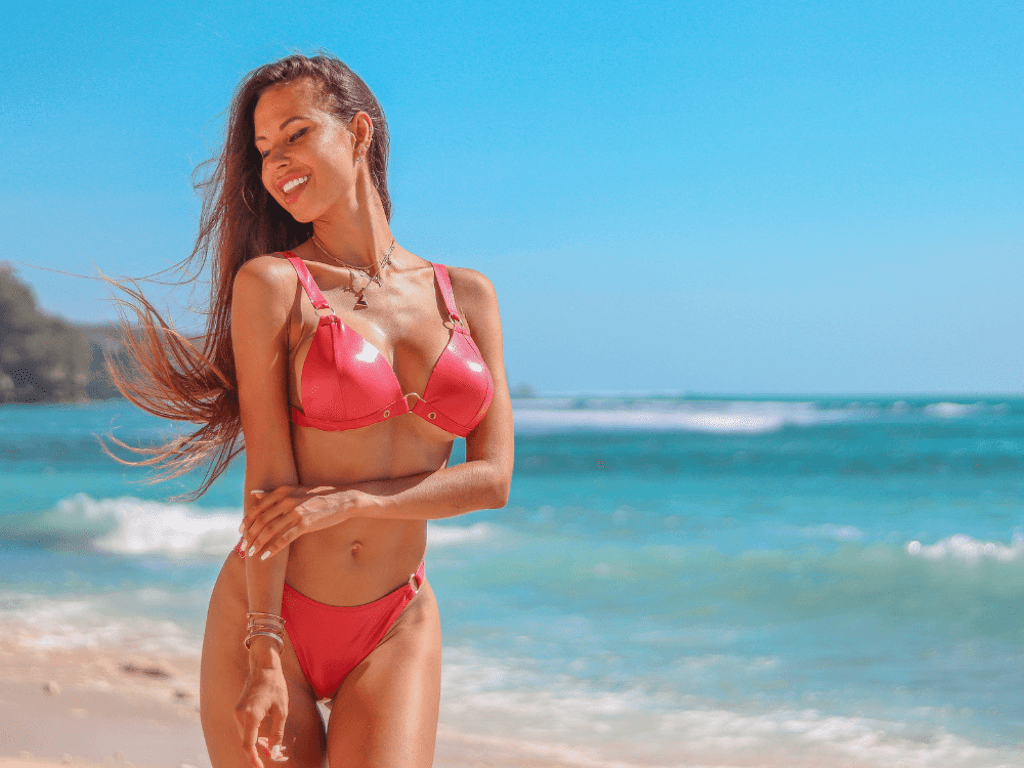 Swimwear photography or nude photography editing is very similar to portrait editing, but it requires more experience and extra attention to detail to achieve a balanced outcome. When retouching body in professional photography, image editing can take hours and even more hours to fix if done poorly.
In this article, you can find some tips and tricks for image editing for bikini photos that will save you time and help you achieve beautiful images.
Fix the white balance and skin tones
Incorrect white balance leads to unnatural-looking skin, so this is the first step for skin retouching. If your whites are clean, the colors in your images will be accurate, no matter the temperature in your camera settings or the type of light produced by your photography lights.
Use the Curves Tool or Color Picker for correcting white balance.
Another critical aspect of bikini photo retouching has a balanced skin tone. Disruptions in skin tone can be a result of uneven tanning, makeup, or even bad lighting.
Your quest is to make skin tone look even on all body parts so your final image will be pleasing to the eye.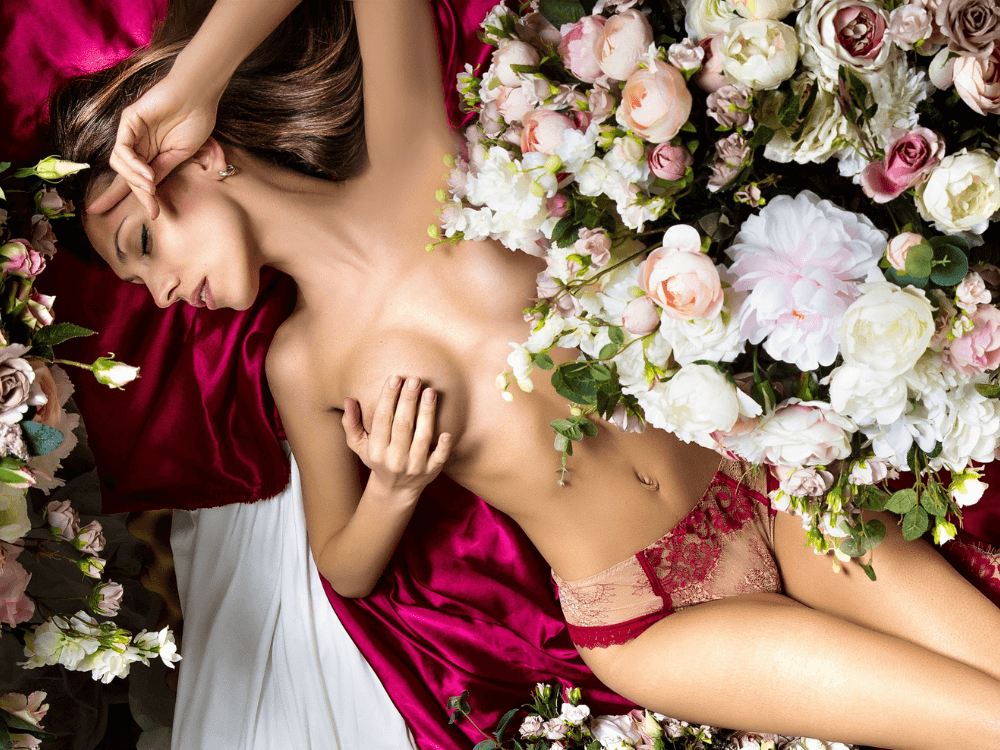 Give the Liquify tool a try (but don't cross the line)
The Liquify tool is quite controversial, but there's no question that it's handy when you have the desired outcome in mind. This tool helps you easily alter the shape of the body and face. However, make sure you don't get carried away in modifying the appearance of your model through photo manipulation and aim for a natural-looking result.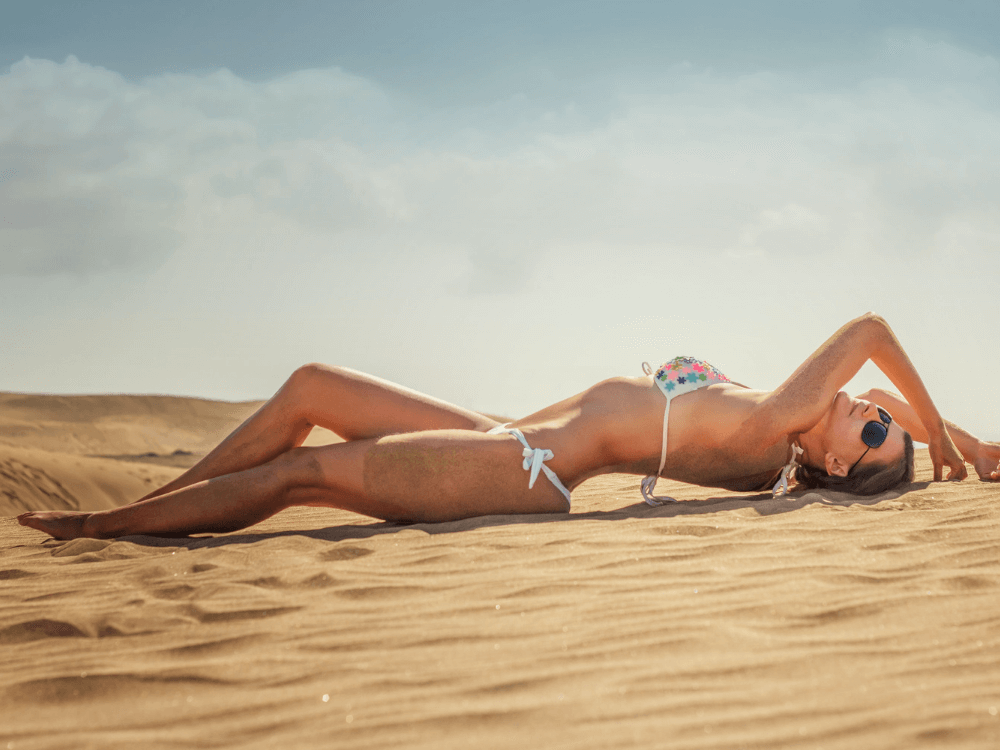 Explore Frequency Separation
If you want to be a pro in nude retouching, you have to learn how to smooth skin in Photoshop. In this process, frequency separation is a valuable technique that you can regularly while fashion or editorial photo retouching.
Start by copying your main layer; then use the healing brush as a wrinkle remover and remove pimples or hairs that shouldn't be there.
Next, you can create the frequency, which means dividing the image into two more layers. Keep the first one for all the details and the second one for all the color corrections.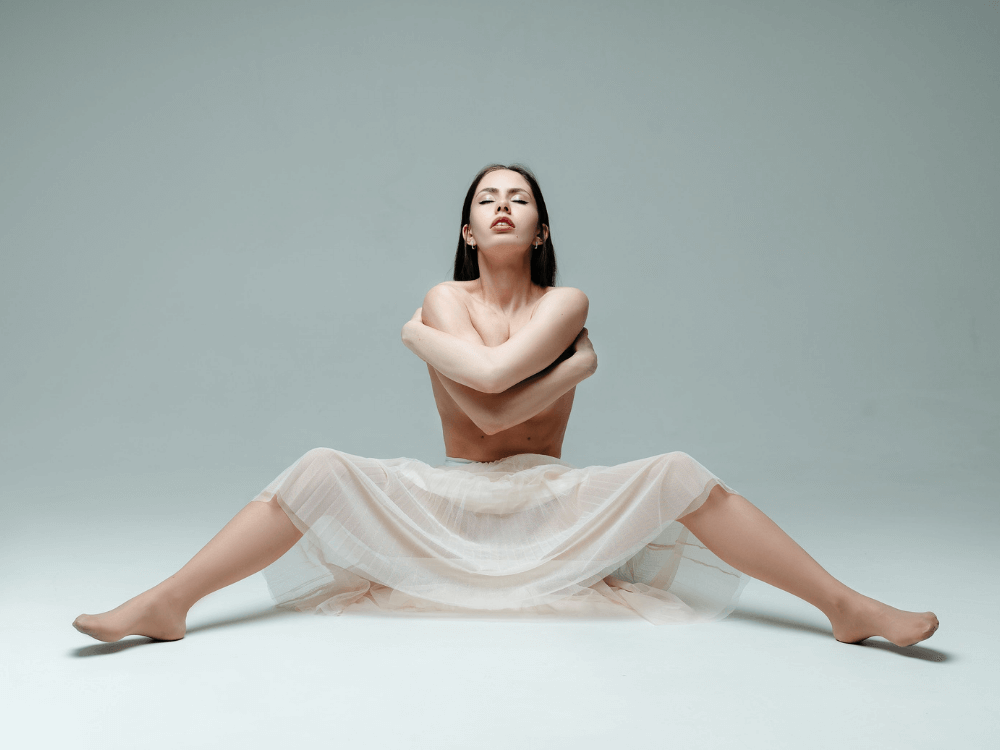 Make the eyes brighter
Even if we talk about bikini and nude photography, the eyes still deserve a lot of attention because they are known for their charming effect. However, eyes that are not adequately enhanced can make an image less attractive, while highlighting them will make your model more expressive and evoke emotions.
You can clear any redness around the eyes with the Spot Healing Brush or Clone Tool. Then use Dodge and Burn to lighten the iris. Remember to brighten the area of the eye-catching source of the light, or otherwise, you might end up with a weird-looking effect.
If you want to sharpen the eyes, start mastering the mask tool in Photoshop.
Don't be afraid to crop
Cropping is as essential in image editing as everything else. It helps you frame your image better, make it look finished and beautiful. Use crop to remove unnecessary details from the background and focus the viewer's attention on what's important. If your images are RAW, you don't need to be scared to lose anything from the image quality, so crop away.
Keep in mind not to crop the model from the middle of a limb, for example, elbow level or knee level; always aim for in-between to avoid a photoshopping fail.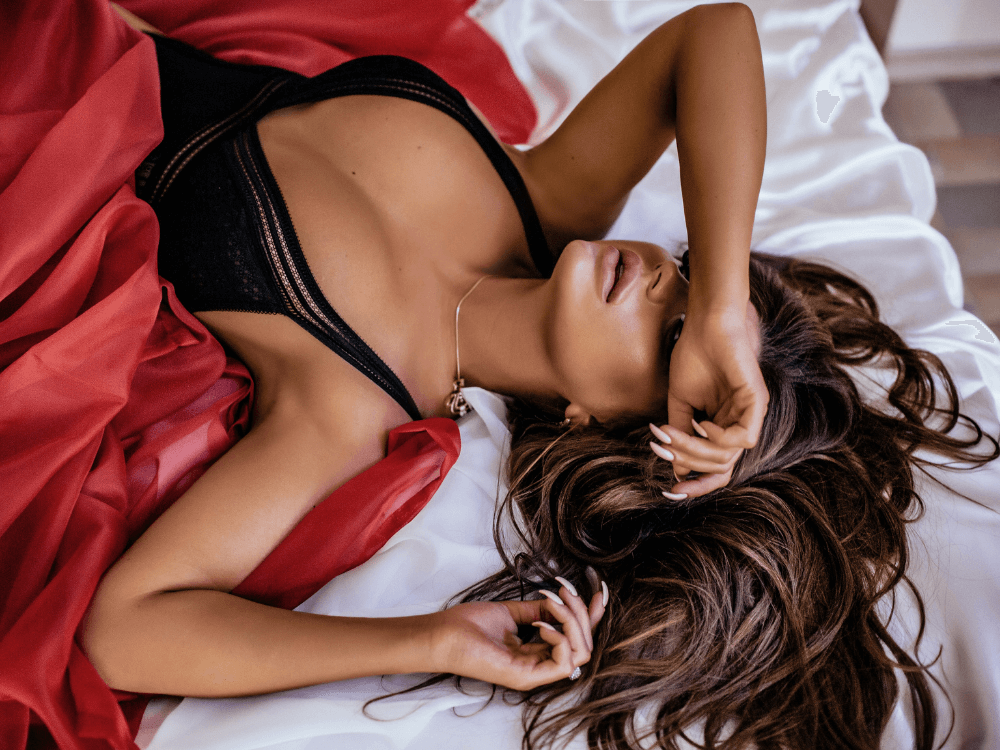 Try out some Lightroom presets
If you're using Lightroom, there are already plenty of presets created by professionals that you can use for color correction or other creative color solutions: black and white, deep shadows, overexposure, and more.
Keep in mind not to go the extra mile unless the client or the model asks you to.
To wrap it up
Remember that boudoir photography is an art to flex your creative muscle and experiment with different image editing techniques and styles. Make sure you remember the client's desires and don't go overboard with photo manipulation, and you will discover that bikini photo editing can be quite a fun task.
If you need help with retouching body, our team is here to help.
Related Posts: