DIY
How to edit the perfect bikini photo
11th August 2021
5 minute read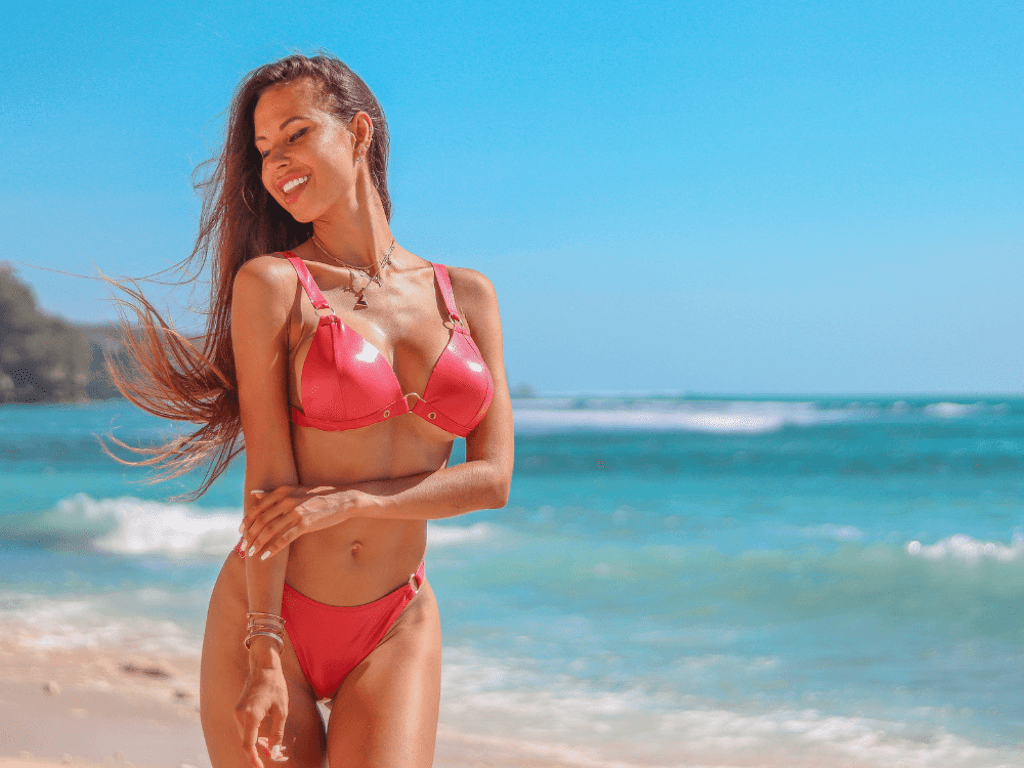 Today will approach the subject of swimwear or nude photography and image editing.
Swimwear photography or nude photography editing is very similar to portrait editing, but it requires more experience and extra attention to detail to achieve a balanced outcome.
When retouching the human body in professional photography, image editing can take quite a lot of time. When a lot of skin area is exposed, imperfections or details that need to be removed in the final image may need an extra degree of work.
In this article, you can find some tips and tricks to for editing bikini, swimwear, or nude photos. These tips will save you time and help you achieve beautiful images.
Fix the white balance and skin tones
Incorrect white balance leads to unnatural-looking skin, so this is the first step for skin retouching.
If your whites are clean, the colors in your images will be accurate, no matter the temperature in your camera settings or the type of light produced by your photography lights.
Use the Curves Tool or Color Picker to correct the white balance.
Another critical aspect of bikini photo retouching is a balanced skin tone.
Disruptions in skin tone can result from uneven tanning, makeup, or even bad lighting.
Your quest is to make skin tone look even on all body parts, so your final image will be pleasing to the eye.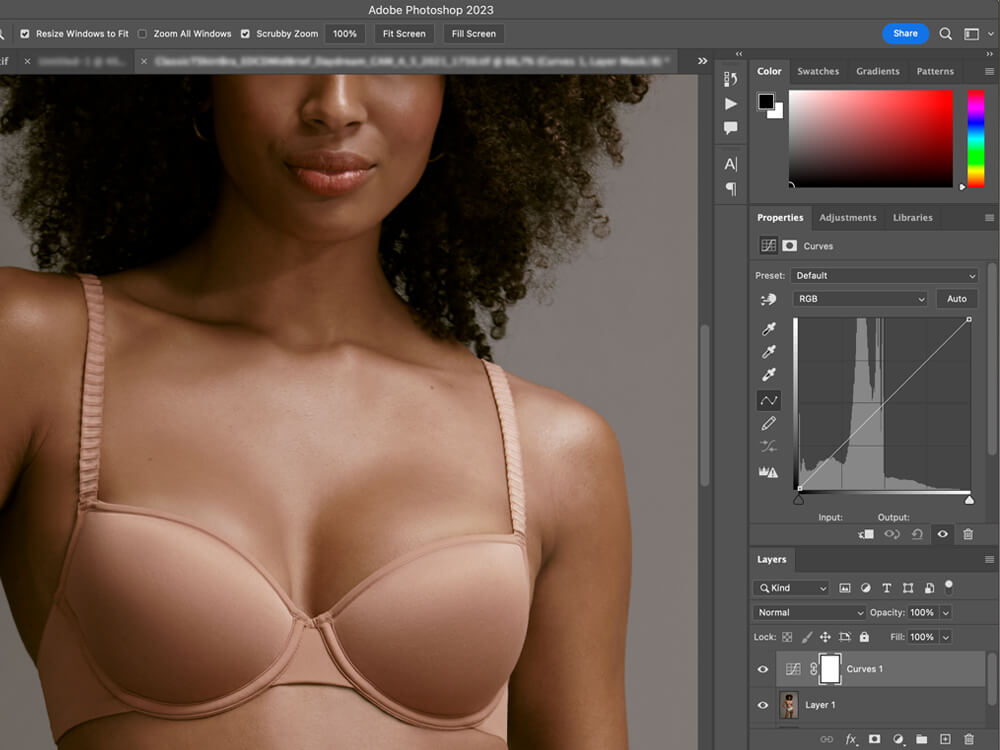 Give the Liquify tool a try (but don't cross the line)
The Liquify tool is quite controversial, but there's no question that it's handy when you have the desired outcome in mind.
This tool helps you easily alter the shape of the body and face.
However, make sure you don't get carried away in modifying the appearance of your model through photo manipulation and aim for a natural-looking result.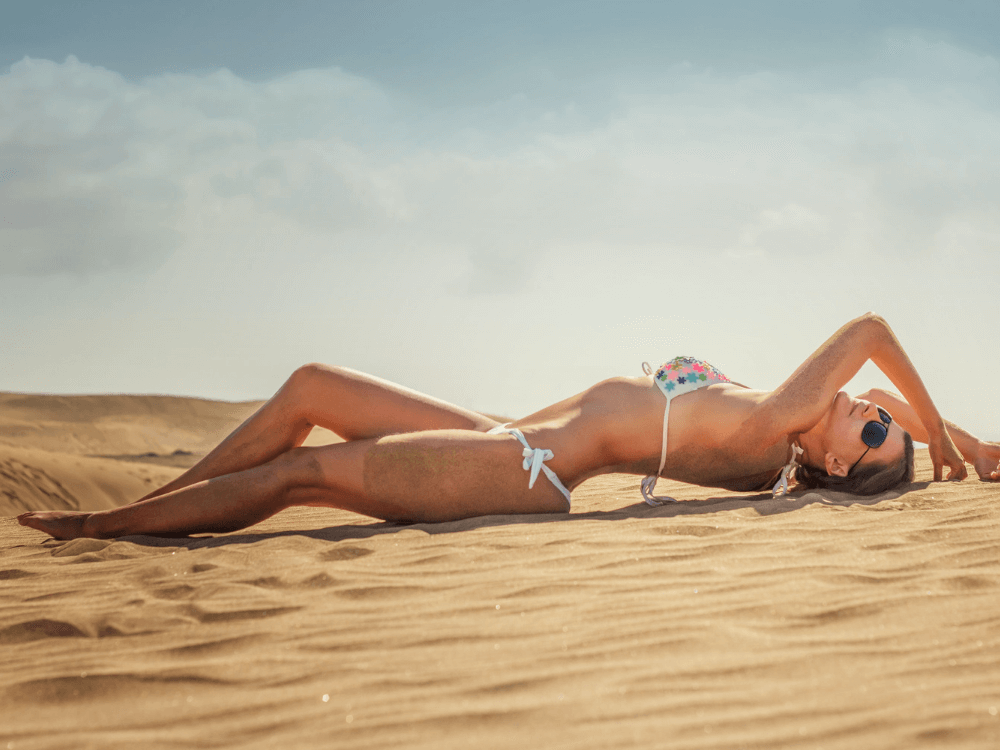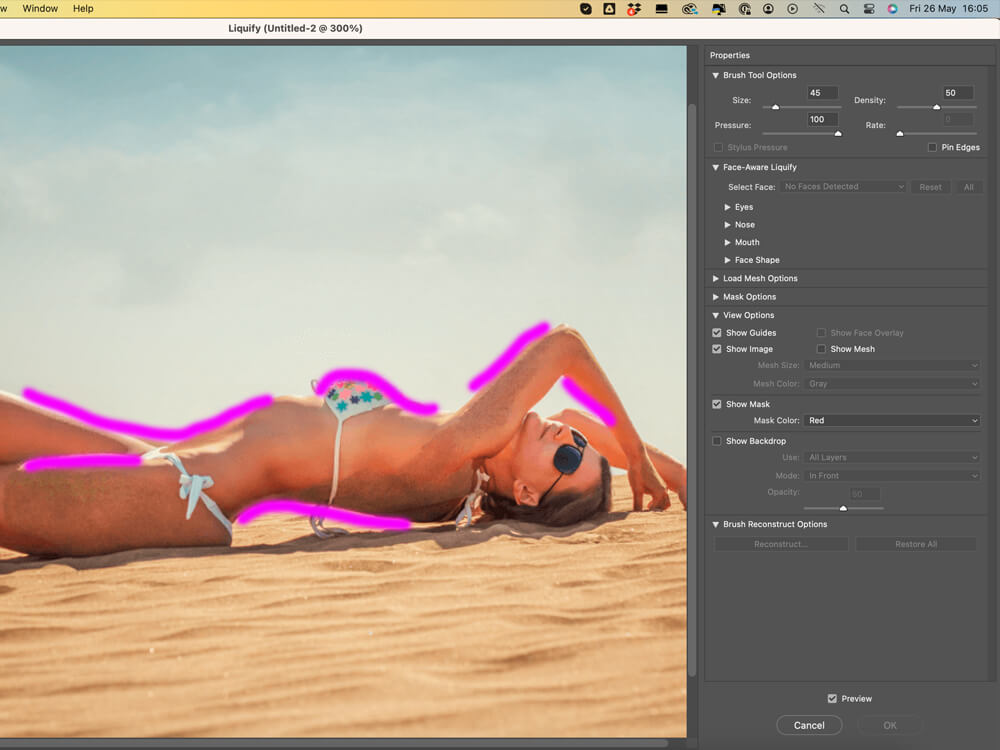 Explore Frequency Separation
If you want to be a pro in skin retouching, you must learn how to smooth skin in Photoshop.
Frequency Separation is a popular technique in retouching, particularly for skin in portraits and lifestyle images. It works by separating the color (low frequency) and texture (high frequency) details of an image into two separate layers, which can then be worked on independently.
Here's a step-by-step guide for Photoshop:
Step 1: Duplicate Layers
Open your image in Photoshop.
Duplicate your background layer twice so that you have three layers of your image. You can do this by selecting the background layer and pressing Ctrl+J (Cmd+J on Mac) twice.
Name the first duplicate as "Low Frequency" and the second as "High Frequency".
Step 2: Apply Gaussian Blur (Low Frequency Layer)
Turn off the visibility of the High Frequency layer by clicking the eye icon next to it.
Select the Low Frequency layer.
Go to Filter > Blur > Gaussian Blur. The radius will depend on your image. You want to blur it enough to remove the skin texture but retain the color and tone - usually between 3 and 6 pixels. Click OK.
Step 3: High Frequency Layer
Turn on the High Frequency layer and select it.
Go to Image > Apply Image. A dialog box will open.
In the Layer dropdown, select "Low Frequency".
In the Blending dropdown, select "Subtract."
In the Scale input, type 2.
In the Offset input, type 128.
Click OK.
To see the texture on this layer, change the blending mode of the High Frequency layer to "Linear Light."
Step 4: Retouching
Now that you have separated the texture and color, you can work on them independently.
Low Frequency (Color): You can use the Lasso tool to make selections and then apply a Gaussian blur to blend colors or use the Mixer Brush tool to mix the colors. You want to even out the color transitions without affecting the texture.

High Frequency (Texture): You can use tools like the Clone Stamp or Healing Brush to fix blemishes or other texture issues. Ensure "Current Layer" is selected in the options for these tools.
Remember that less is often more with retouching - the aim is typically to enhance the natural look of the image, not to create a perfectly smooth, plastic appearance.
Step 5: Fine-tuning
After you have retouched the image, you can use other adjustments for color correction, contrast, and sharpening if necessary.
Remember, it's a subtle art that takes some practice to master. Keep experimenting, and you'll improve over time!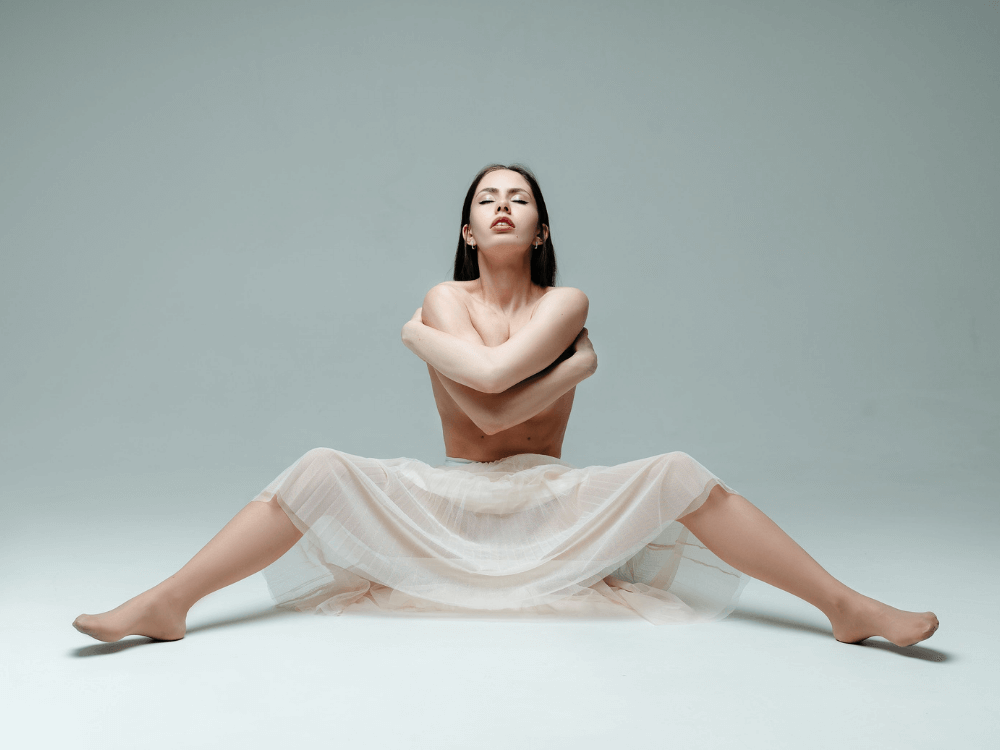 Make the eyes brighter
Even if we talk about bikini and nude photography, the eyes still deserve a lot of attention because they are known for their charming effect. However, eyes that are not adequately enhanced can make an image less attractive, while highlighting them will make your model more expressive and evoke emotions.
You can clear any redness around the eyes with the Spot Healing Brush or Clone Tool. Then use Dodge and Burn to lighten the iris. Remember to brighten the area of the eye-catching source of the light, or otherwise, you might end up with a weird-looking effect.
If you want to sharpen the eyes, start mastering the mask tool in Photoshop.
Don't be afraid to crop
Cropping is as essential in image editing as everything else. It helps you frame your image better, make it look finished and beautiful. Use crop to remove unnecessary details from the background and focus the viewer's attention on what's important. If your images are RAW, you don't need to be scared to lose anything from the image quality, so crop away.
Keep in mind not to crop the model from the middle of a limb, for example, elbow level or knee level; always aim for in-between to avoid a photoshopping fail.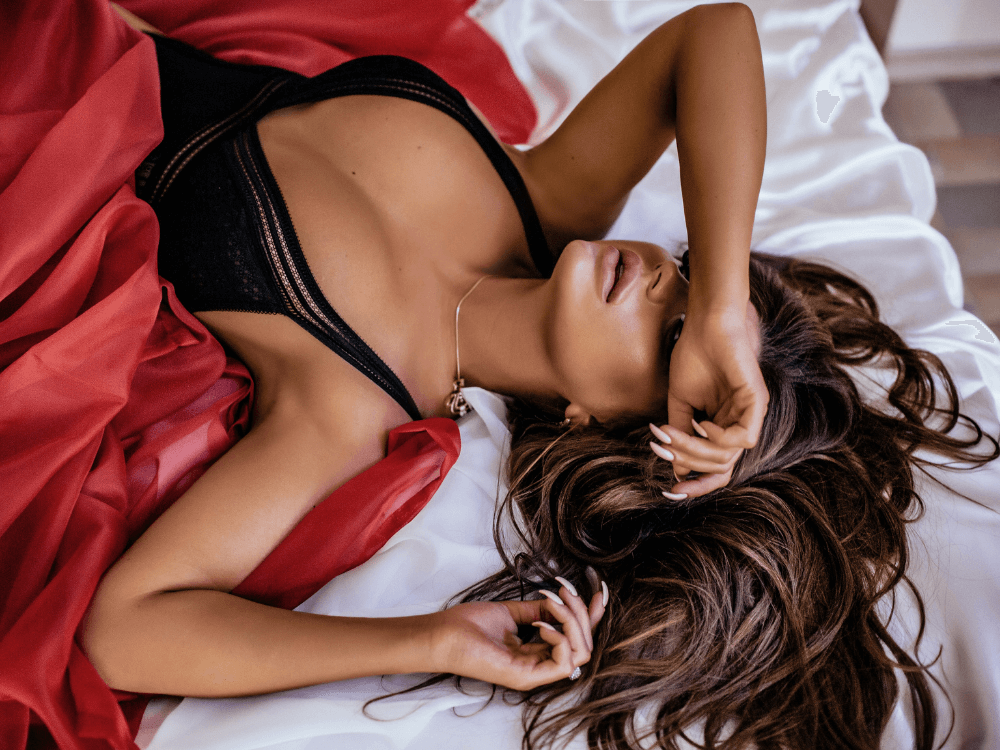 Try out some Lightroom presets
If you're using Lightroom, there are already plenty of presets created by professionals that you can use for color correction or other creative color solutions: black and white, deep shadows, overexposure, and more.
Keep in mind not to go the extra mile unless the client or the model asks you to.
To wrap it up
Remember that boudoir photography is an art to flex your creative muscle and experiment with different image editing techniques and styles. Make sure you remember the client's desires and don't go overboard with photo manipulation, and you will discover that bikini photo editing can be quite a fun task.
If you need help with retouching body, our team is here to help.
Related Posts: