Enterprise
How to create perfect product videos in 2022
25th August 2022
5 minute read
In 2022 and beyond, video is king and is here to stay. So, regardless of trying to promote your product or service, you will need product videos that will delight your customers and help you convert. You will find plenty of data backing this up, including the ones suggesting that 62% of people watched product videos before purchasing, 84% of consumers were convinced to buy a product/service after watching a video, and landing page conversions increased by 80% after adding a video. Go here for more product video data.
So what is the secret behind creating a truly amazing video that will capture your potential customer's attention and convince them to buy? Read on to discover tips to help make perfect product videos in 2022.
Always keep an end goal in mind when creating product videos
Like any other content, an efficient video must start with a clear objective. This will ensure your result will be in the correct format and structure to meet your clients in the different stages of their customer journey. Start by defining what you want to gain from making the video, for example, if you're going to enhance customer management, answer questions, or explain how your product works.
An eCommerce product video is a great way to meet your customers' needs, no matter where they are in the sales funnel. Create an introductive video that makes your brand look attractive for building brand awareness, shows context and benefits of purchase for generating leads or sales, or explains features to educate existing customers and increase retention. Video is a master of all trades.
Once you know your end goal, you will know precisely how to write the script, choose the right tone of voice, the right graphic and aesthetic, and so on.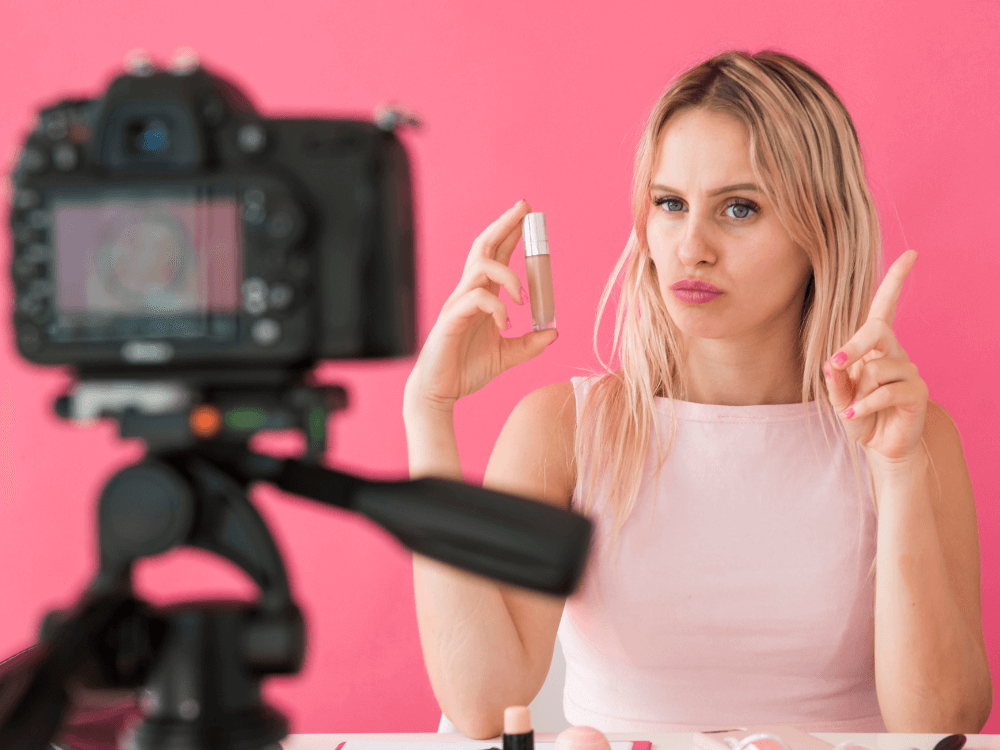 Use videos to tell your story
Humans are humans, and their interests won't stay alive for too long if you only use video to fill their brains with technical specs. Instead, use tape to show the people behind the product and how others use and benefit from it.
Specifications and features are essential, but in 2022 customers will also look for a more significant reason to buy a product. Customers want to resonate with brand values and buy from a brand that has a purpose and does something good for the world we live in. So if your brand has a sustainable practice, makes donations, or supports good initiatives, the product video is the perfect time to let people know about them.
Think about the needs & wants of your target audience
Showcasing your product/service in a product video in an excellent background could be nice but not enough. A good product video will showcase the big picture of your customer's life and will answer crucial questions like "how will this product/service make my customer's life better, easier?", "How will this product/service make my customer happier?" or "What kind of problem will my product/service solve for my customer?"
When considering a specific demographic, always customize your product videos and brand messages to be relevant to them.
It's good to remember that your customers don't care about brands or products; they only care about themselves, their lives, and their problems. And the only way to get them to manage is to show them how your brand/product can improve their lives.
Benefits are often more potent than features so remember to focus on how your product can help your customer.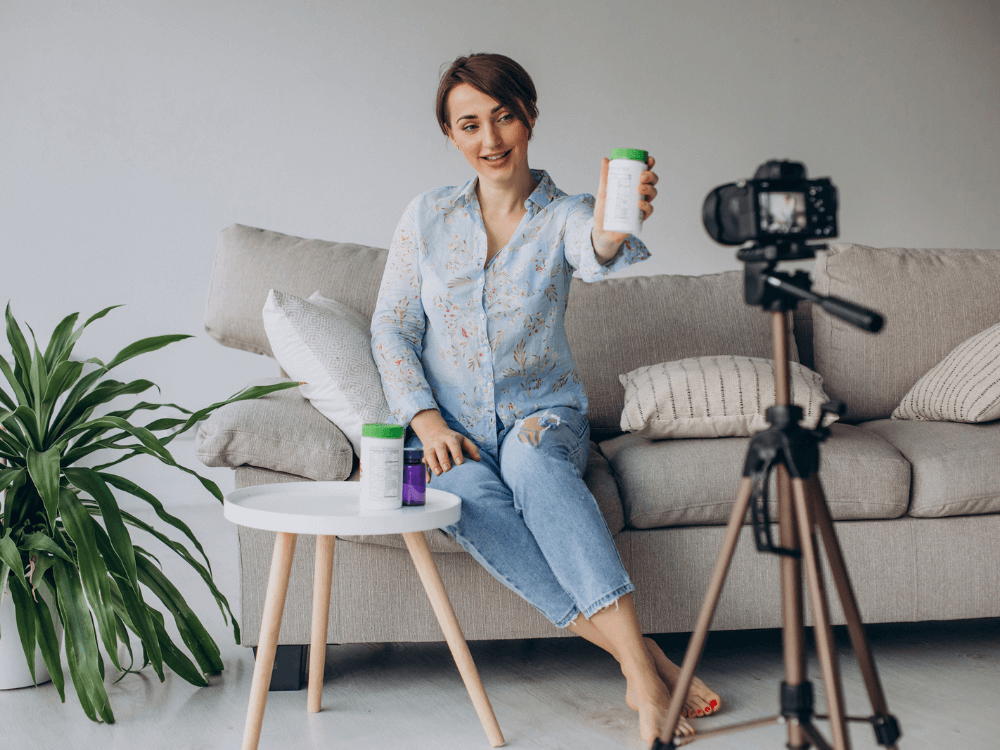 Mind the language and tone of voice
The tone that you use in your eCommerce product video should reflect your brand's voice and identity. If you want to present a smart product, then use smart words and if you are promoting a festival, try to sound exciting and fun. If you want to promote something complicated and technical, try to use conversational and easy-to-understand language.
Also, try to speak in the exact words of your target audience to connect and resonate with them. Your end goal is to start a conversation and truly connect with the person on the other side of the screen.
Let your audience know how and where to buy by including a call to action
The purchase of your product or service should be very intuitive. Include in your video all the steps needed to place an order. If the potential customer invested more than one minute in watching your video, they might be genuinely interested, so make it easy for them to buy. The call to action included in the product video is a perfect way to redirect viewers from social media or email directly to your eCommerce platform.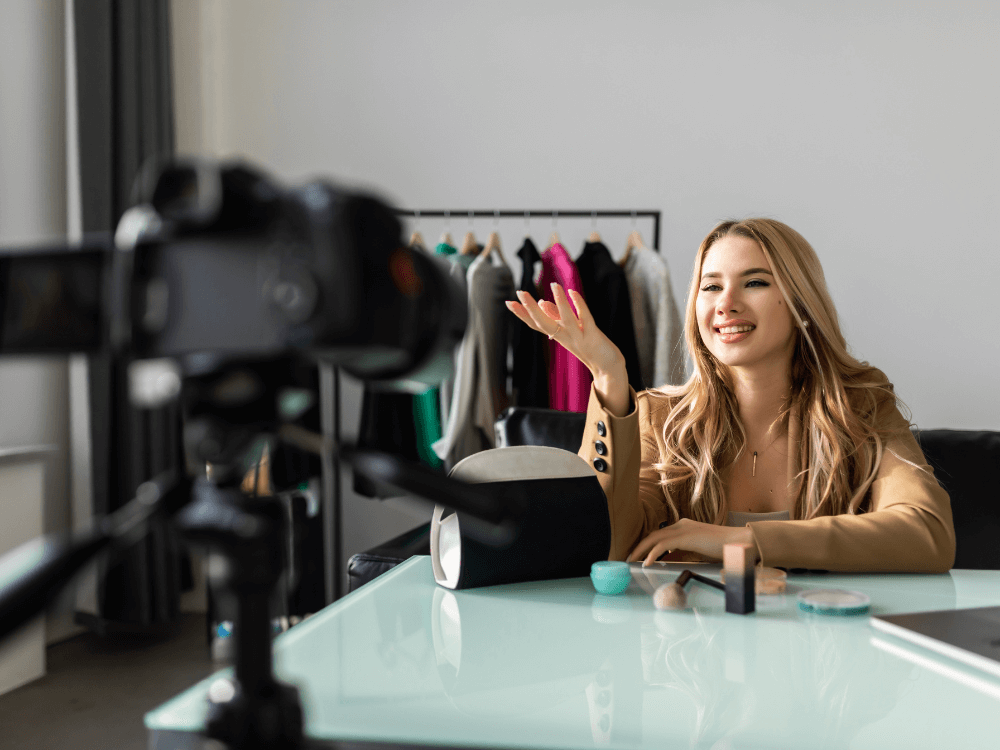 Make the best of your video by video editing
Don't be afraid to remove big chunks of your video. The point is only to select the best of your recordings and stitch them together to tell a great product story.
You can shoot for hours, but the challenge will be to select the best sections of your video to include in the final ad. You can use significant effects in video editing, excellent transitions, and add background music or a professional voice-over. When it comes to video editing and image editing, with the right skills, the sky is the limit.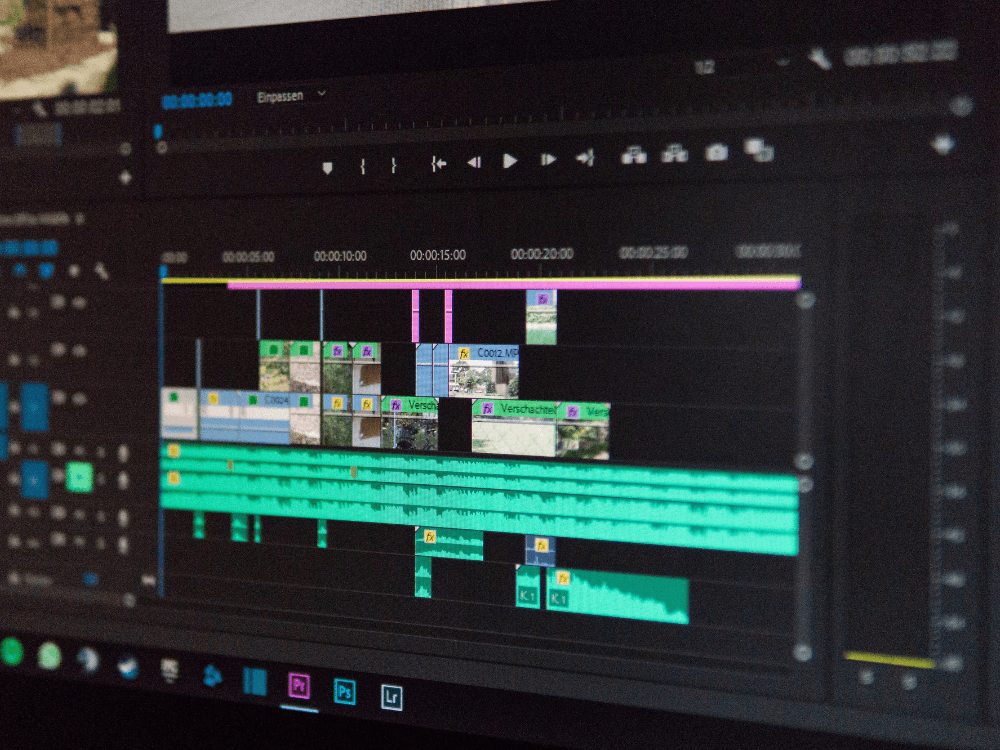 Key takeaways
To make perfect product videos in 2022, try to set a clear objective and always have your end customer in mind. Prioritize your brand's story over technical specs, showcase the unique benefits of your product, and focus on how your product/service can make your customer's life easier. Focus on their demographics, their wants, their needs, and how you can soothe their pain point. Use the same language as them to connect in a more meaningful way.
Bottom line? People don't care about products or services; they only care about themselves. Use eCommerce product video to highlight the WHY in your customer's journey.
Are you looking to hire a professional team to handle your video production, product photography, and image editing? Don't hesitate to drop us a line here.
Related Posts: