Enterprise
Best background ideas for jewelry photography
10th August 2022
5 minute read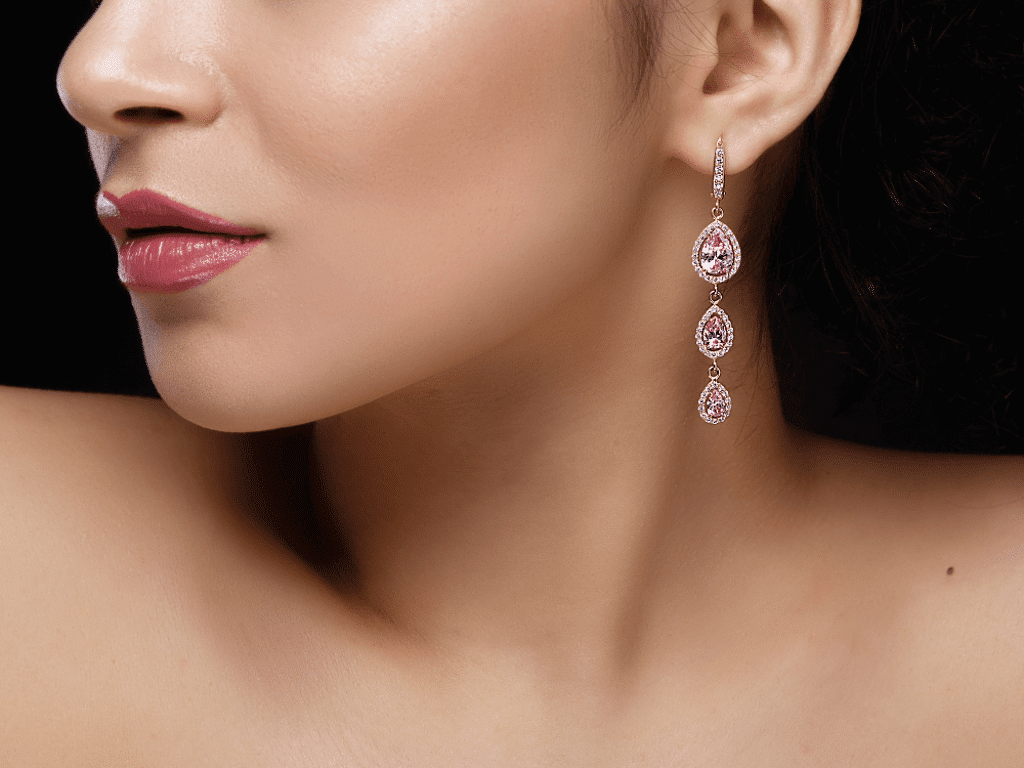 Are you looking for inspiration for your jewelry photography? Taking good jewelry photography can bring some challenges. Some everyday challenges for product photographers are capturing small details, getting the colors right, finding the best lighting setup, and choosing the perfect image background.
So, this article will give you some background ideas to try in your next photo shoot, whether you are a photographer or just starting a jewelry business and looking for cool ways to spice up your visuals.
White background for clean jewelry photography
White is the most used image background for jewelry - and any other type of product photography. And there are many good reasons why that happens. First, a clean white environment is perfect for keeping the customer's attention on your subject without any distractions. The product gets all the spotlight, resulting in clean product photography.
White is also a good idea if you are considering background removal afterward.
With jewelry photography, in particular, it's essential to keep it simple and showcase detailed product content. If your primary channel is eCommerce, customers want to analyze the product in detail before hitting "buy," so keeping it simple is the way to go.
The white image background is also a straightforward alternative, even if you don't have a photo studio. But, of course, you can always improvise using a white sheet of paper or a table cloth.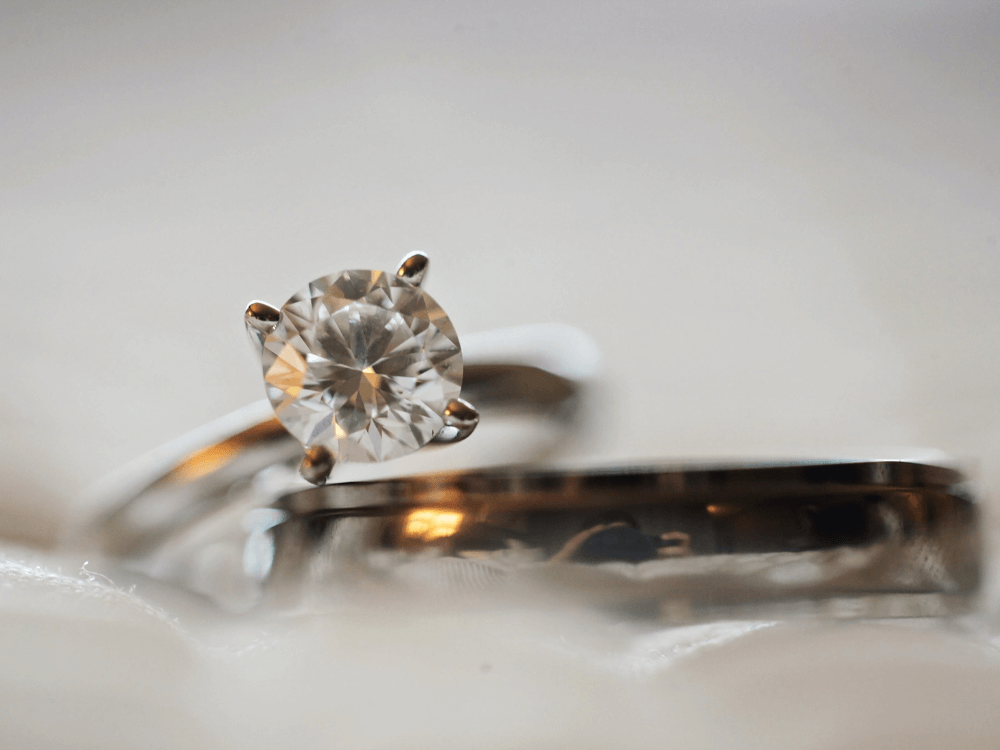 Ensure you have a good light source and create a photo setup that won't generate harsh shadows or unwanted reflections in your product shot for a more straightforward jewelry image retouching process. Remember not to use many different types of light, as this will influence light's temperature and intensity, which might lead to poor jewelry photography.
PRO TIP: While planning your photoshoot and image editing process, always consider the type of eCommerce platform you will use for sales. For example, Amazon requires that you have at least one image on a pure white background. The platform will also determine the type of jewelry image retouching and resizing needed.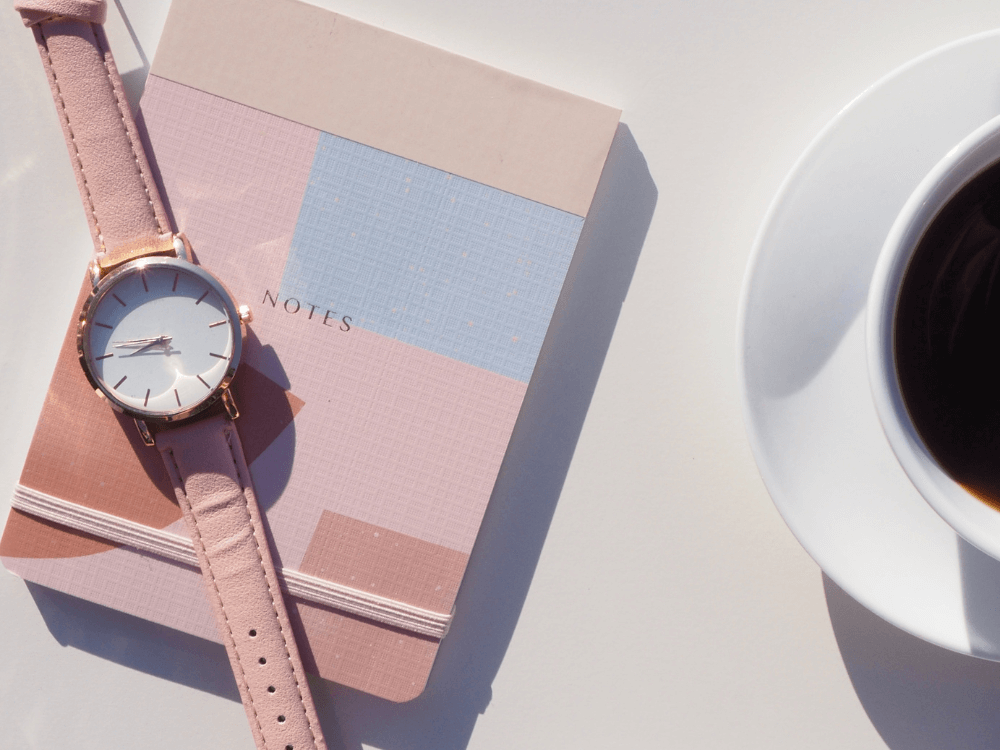 Use black background for a dramatic effect in jewelry photography
Black is useful in accentuating the beauty and the shine of metals - like silver and gold jewelry and colorful gemstones.
When done right, black image backgrounds add a touch of elegance and sophistication. Black is also associated with luxury products, so it's a good fit for jewelry photography.
The black background is also a popular choice because it makes the image editing process a bit easier, as it makes it easier to remove unwanted shadows or imperfections.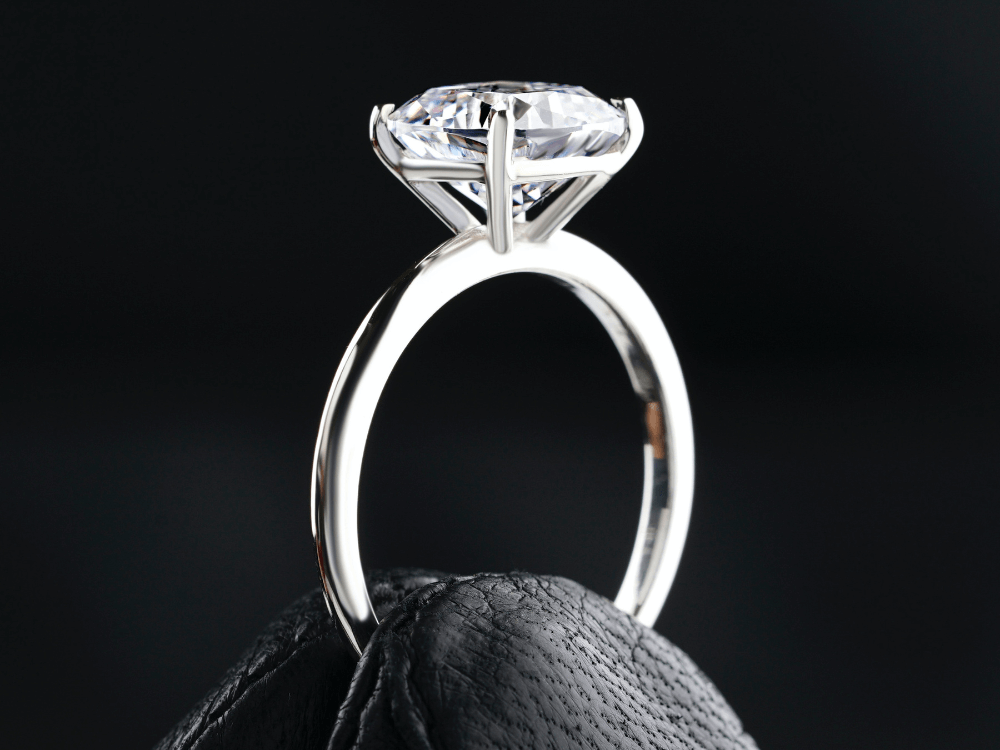 Grey jewelry background
Grey has become one of the most loved alternatives to white and black backgrounds. It makes for an excellent background for jewelry photography because it is neutral and suitable for any jewelry style. It highlights the product features without distracting the attention. Make sure your lighting setup does not create unnecessary shading, and clean your jewelry to create a beautiful and glamorous look.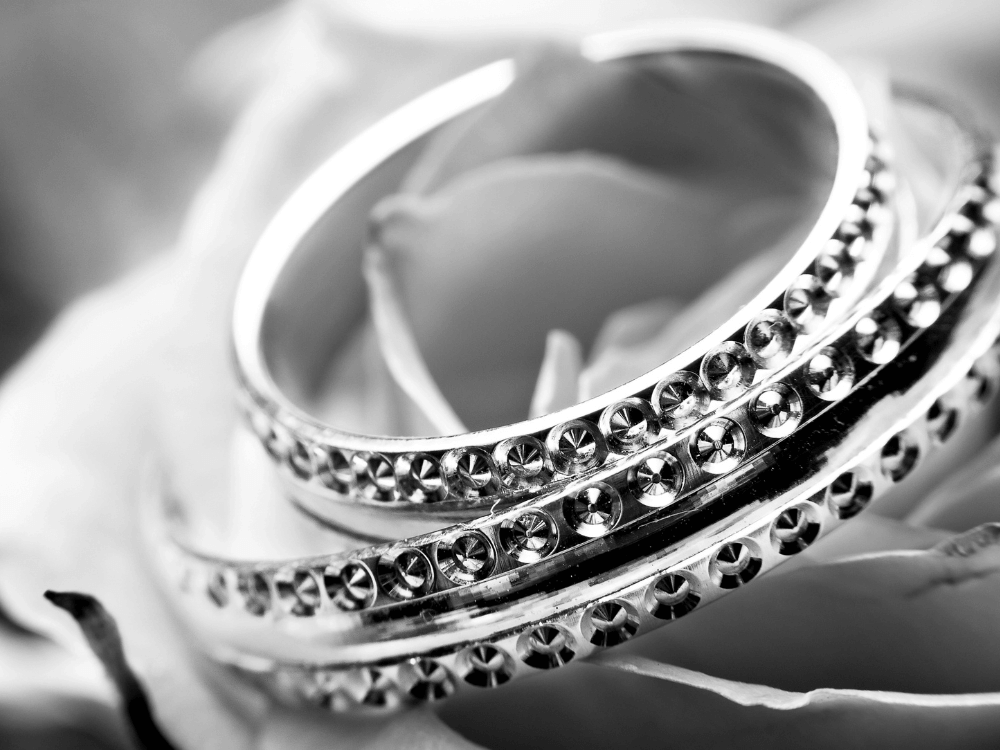 Gradient background
Gradient and fading colors are also an excellent way to create an exciting composition for your jewelry photos. Remember to place your product in the lightest part of the background to direct the viewer's attention to it.
Using complementary colors is a good idea, but be careful not to choose anything that will distract the attention of the core subject. For example, pick a lighter background if your jewels have colorful stones to make the colors pop.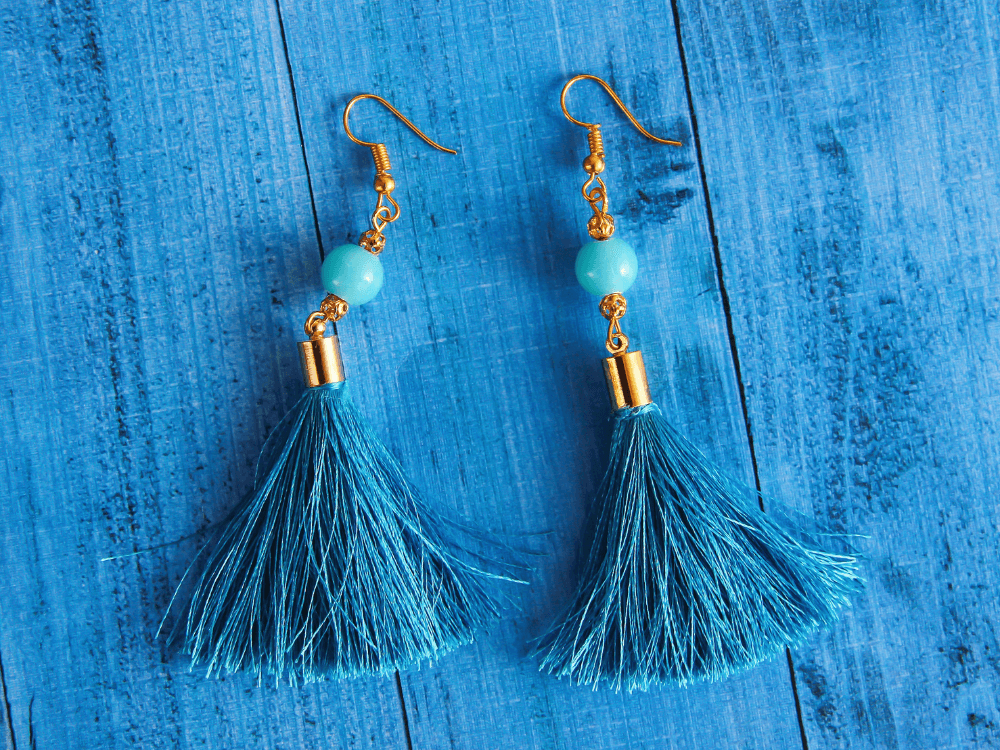 Include natural textures in your background
If you want a more imaginative approach, try incorporating natural textures into your background. For example, go around your garden and look for green leaves, flowers, and vines that will enhance the composition of your jewelry photography. These images will attract your viewer's attention, making them perfect for social media channels and websites.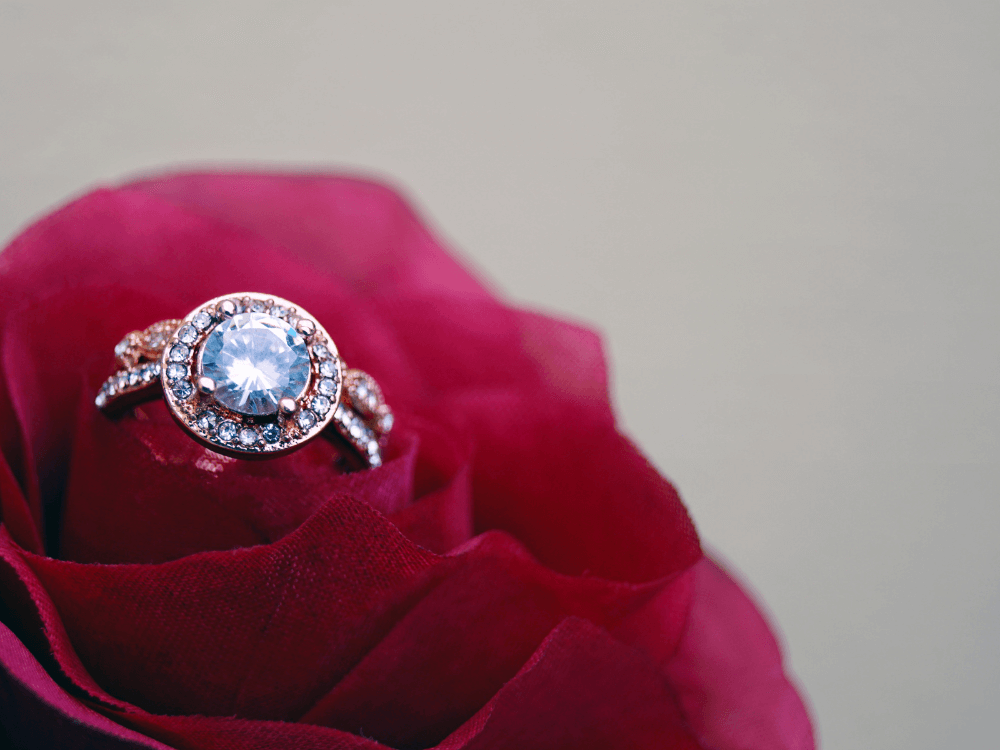 Include your product in a context
In jewelry photography, context will also add value to your product shots. No need to limit yourself to isolated backgrounds, and feel free to invite models to show off rings, earrings, and necklaces! Hiring models will allow you to show potential clients how the product looks on an actual person, making them more relatable. In addition, it gives the customer a better feeling about the size and appearance of the jewel.
If you have a wide selection, hire different models to showcase how different skin tones complement the jewelry.
Using a hand model is also a great way to take photos of rings, bracelets, and watches, making it possible for customers to look closely at all the details.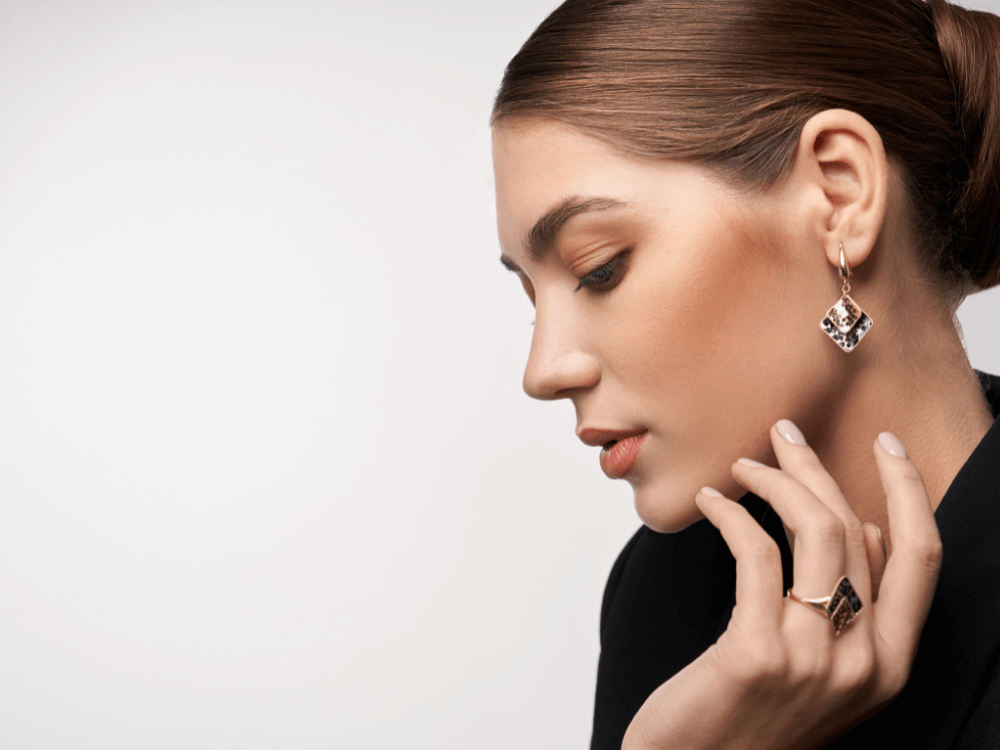 Conclusions
We hope this article gave you a good starting point for your jewelry photography session. When planning your photo shoot, you can look for inspiration and analyze your competitors. Don't try to copy anyone, and do your best to build your own aesthetic and tell your brand story through product photos. Add a personal touch to your jewelry photography for more impact.
Would you like to improve your eCommerce experience with professional photography and image editing? Then, book a call with our team today!
Related Posts: