Enterprise
Drive more sales with 360-degree product photography
6th September 2022
5 minute read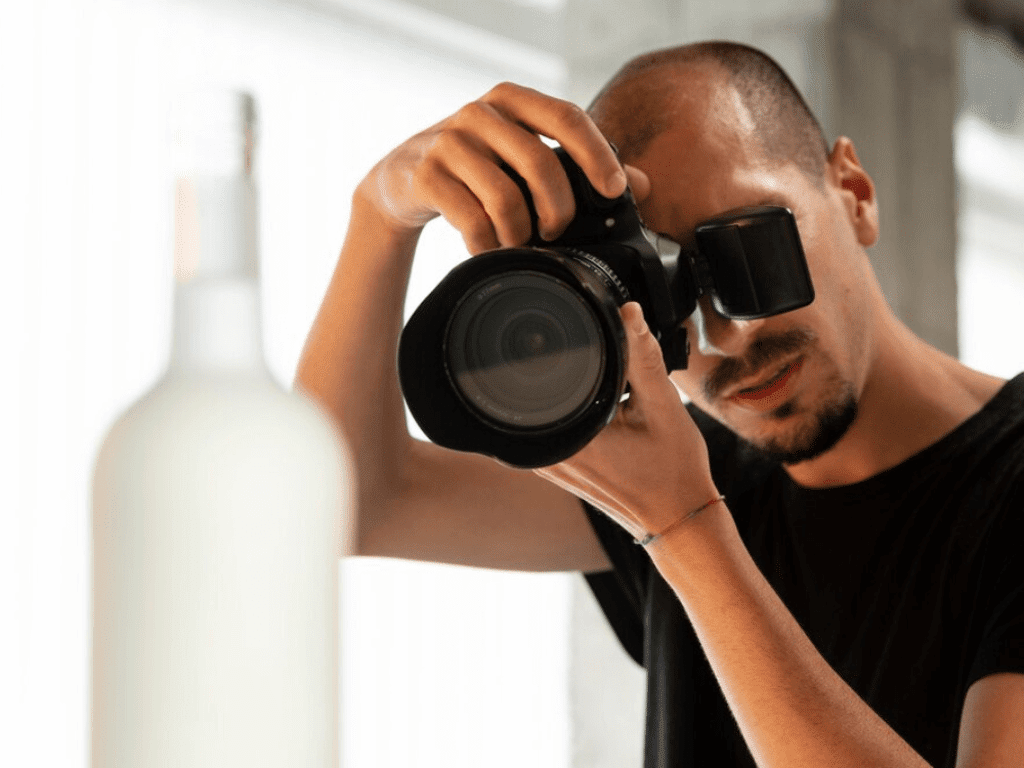 360 product photography is a growing trend that seems to be staying! Having 360 photos on your eCommerce allows users to click on items and drag them around to observe them from all angles, giving them a complete perspective of the product. Even though it sounds a bit complicated, we are here to explain that it's quite a simple process you can implement on your eCommerce platform to drive more sales. Read further to learn how!
What is 360-degree product photography?
To summarize, 360-degree product photography can involve placing your product on a turn table, turning it from left to right, and taking a photograph from every angle. Once you have captured all the tips, you can use a tool that automatically animates the image. When the transformation is done, you can download the 360 as a GIF or a code that you paste into your website with the help of your development team. Once on your website, people can drag the image around and check all the small details in your product.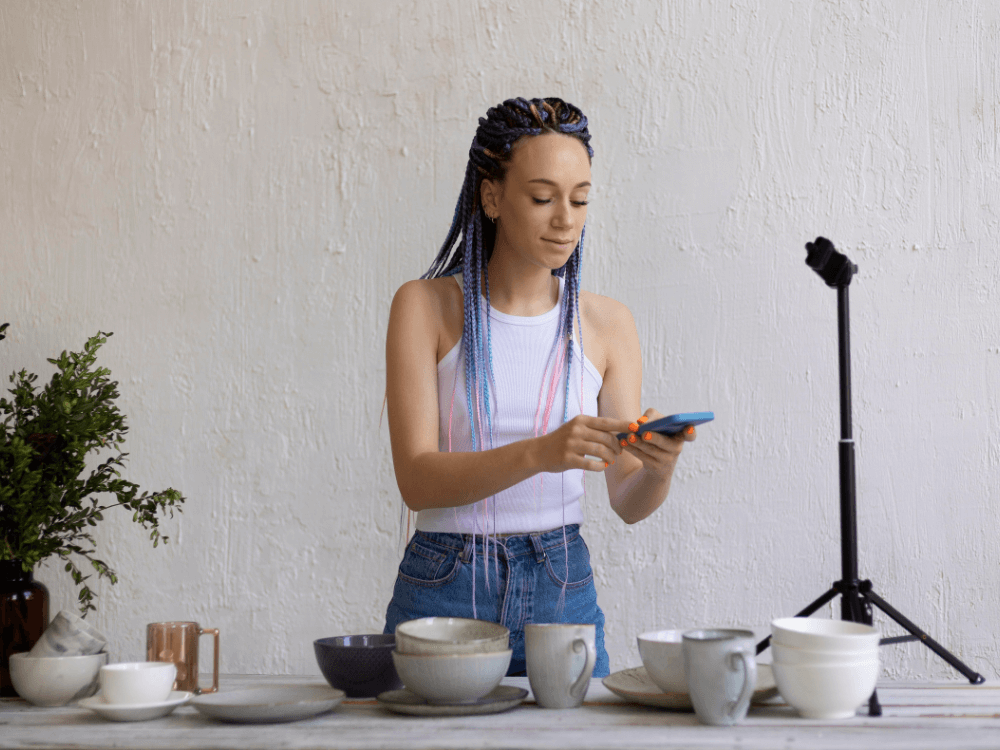 360 product photography tutorial
To start your DIY photography project, you will need a DSLR or mirrorless camera, a zoom lens (to fit the small and large products in the frame as well - especially if you have a diversity of products), a tripod, a remote control, lighting equipment, and a turn table.
Start by placing your product on the turntable. Once the product has the desired position, spin the table and take some test shots. Ensure your turn table is steady and doesn't make your product wobble, affecting your result.
Continue by setting up your lights. In 360 product photography, it's essential to provide even illumination so that t softbox will come in handy.
Next, place your camera on a tripod in front of your setup. Zoom in and make sure you leave some white space around your product. Adjust the camera settings, focus on the subject, and make sure it's 100% sharp - if your focus is not correct, there isn't much you can do, even with the best image editing skills. We recommend shooting with 100 ISO to reduce image noise. A narrow aperture will also help keep the whole product-focused, as you don't want any parts of your subject to be blurry.
Now that your product setup, lights, and camera settings are all good, it's time to set your camera on remote mode and take some test shots to ensure communication between your remote and camera.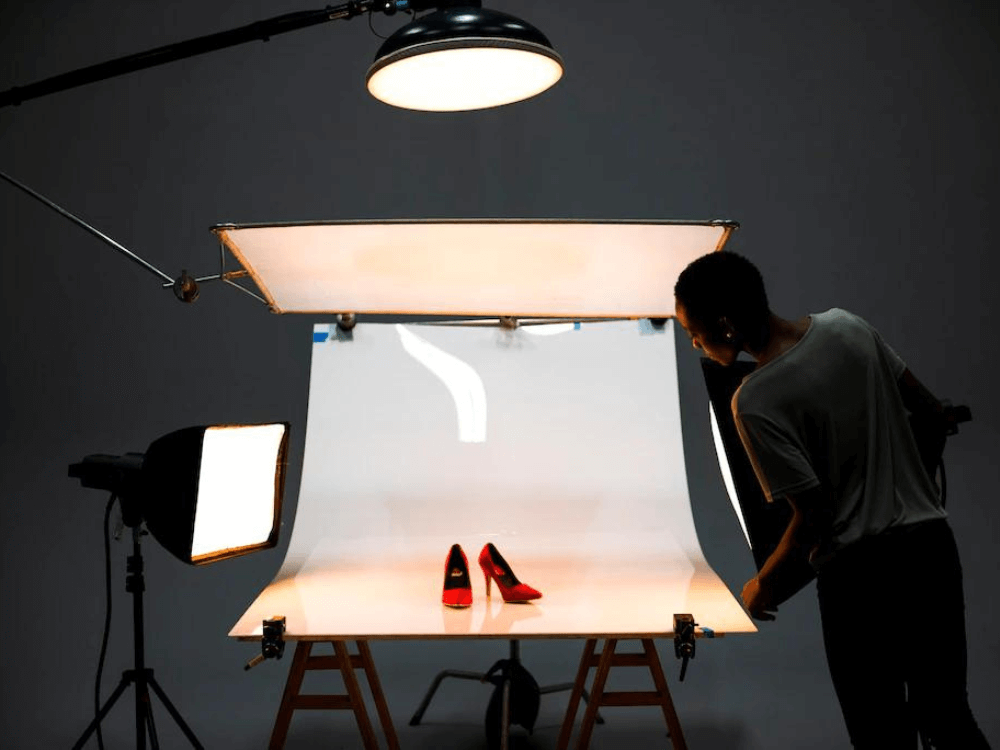 And now get to spinning! Use a measuring tape and turn the product at precisely the same intervals. You can start by moving your product 1 cm and take a picture, then slowly move it two more cm and take another photo. Do the same thing until you have taken pictures of a complete rotation.
When you are done, import your 360 product photos and batch edit them in Lightroom (or other image editing software of your choice). When doing photo retouching, select all the images and go to Develop mode to apply edits to all the files, as you don't want to take each and one of the photos and edit them individually.
After you are done with photo retouching, export your final images and look for an app that automatically creates the animation for you. One of the many options that you will find available on the market is Spinzam. Select your images, upload them and turn them into a 360 product photograph.
Background removal is also a good alternative if you don't want to waste much time adjusting lights and shadows. Simply batch upload your photos into a background removal software and then use the images with a transparent background for creating your 360 degrees in product photography.
How can 360-degree product photography drive more sales?
In eCommerce, images are the only way clients can interact with the product. So if your product has multi-dimensional features, having 360-degree product photography will allow the viewer to engage with your product, see it from all angles and learn more about its functionality.
While 2d images are limited, 360-degree images and animated GIFS can help your audience get to know the product, spend more time on your website, and give you the chance to tell them why your product is the best fit.
With 360-degree photography, consumers can rotate the product and zoom into specific areas they are interested in. For many eCommerce businesses, 360-degree product photography will help drive more sales and help reduce returns. Customers will be sure that they want the product after seeing it from all angles, reducing returns and unwanted costs for your business. Lastly, 360-degree product photography will make your products stand out from the competition and give you an upper hand in the saturated online market.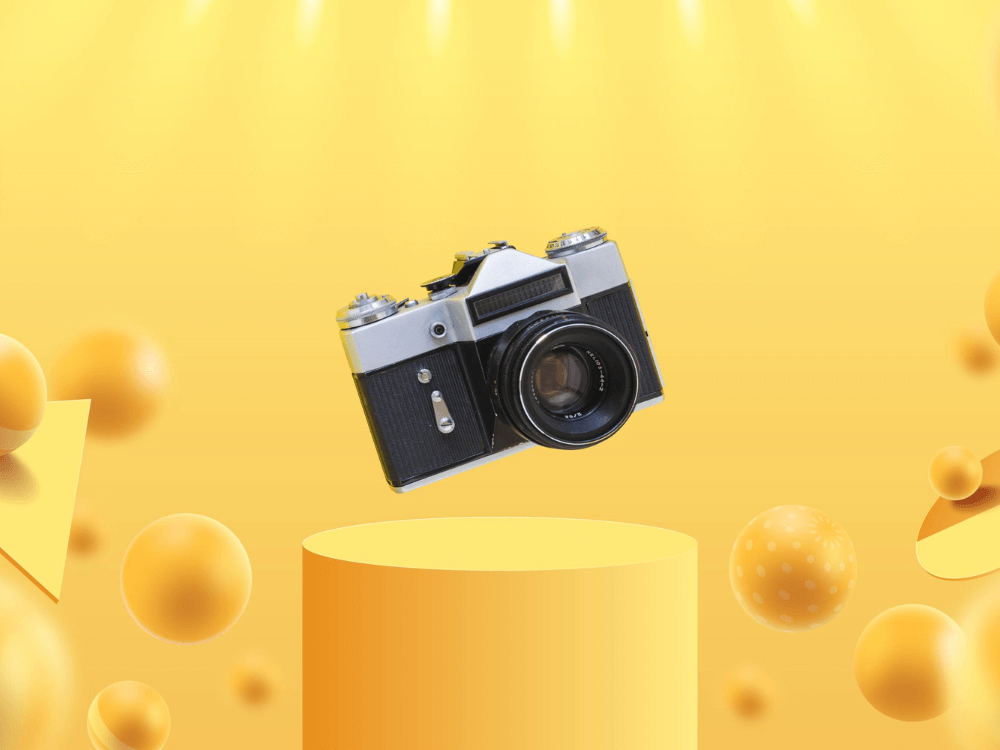 To wrap it up
360-degree product photography is a great way to make your products more attractive and showcase them to potential customers in a better light. If you already have the studio equipment, go ahead and try it; it's not as difficult as it seems.
Need help from a professional team? Let us help you get the best 360-degree product photography and professional image editing that will help you drive more sales on your eCommerce. Get in touch with us today!
Related Posts: