DIY
How to do a Christmas brand photography photoshoot
12th December 2022
5 minute read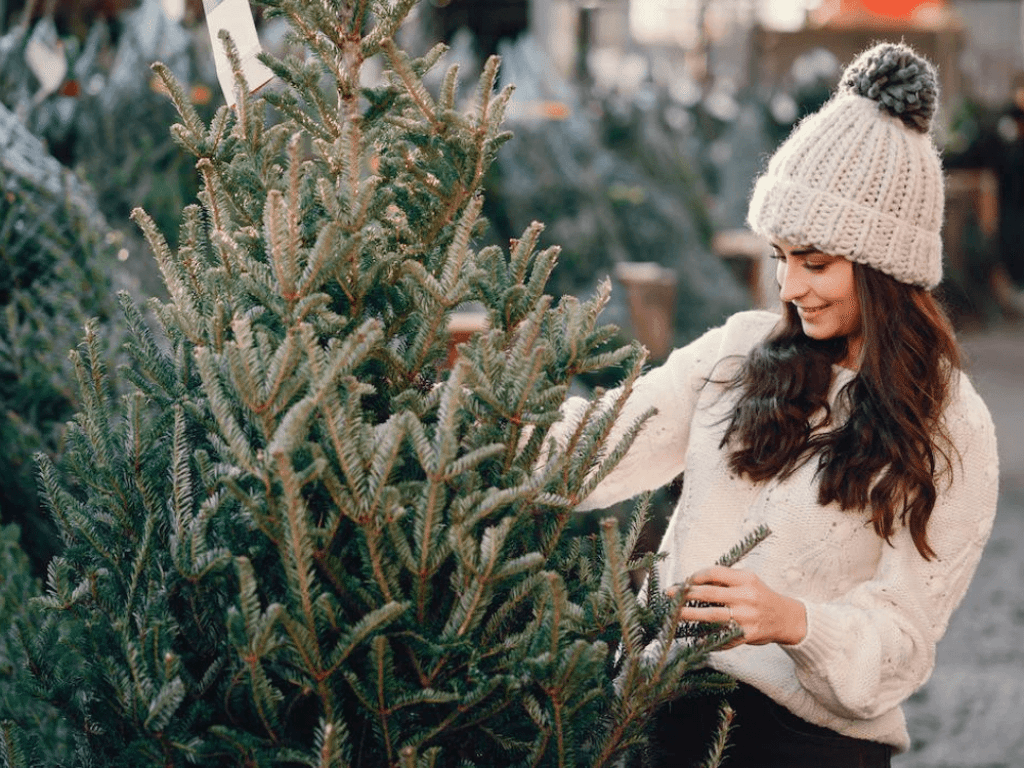 It's the most beautiful time of the year! December is an opportunity for every company to reach out to their clients with special offers. It is overwhelming for customers, especially as most brands have yearly holiday sales. Brands need to get creative with their Christmas brand photography photoshoot photoshoots and image editing.
In this article, we'll propose ideas to make your holiday marketing campaign spark magic and joy through Christmasy product photography.
Identify a customer insight and use it as a tool
As Christmas is rapidly approaching, many brands launch (or have already launched) their holiday campaigns. And truth be told, many of them need more clarity and creative focus. It is time to be jolly, but you must remain relevant and remember what your customers want and need the most during this time. As the average consumer gets bombarded with thousands of holiday marketing ideas, offers and images, having a more personalized approach is the key to success. When deciding upon your Christmas brand photography, keep your client's needs in mind and pick a setup that will appeal to your customer's feelings. Remember to add the human element and use authentic images to convey your message and value proposition.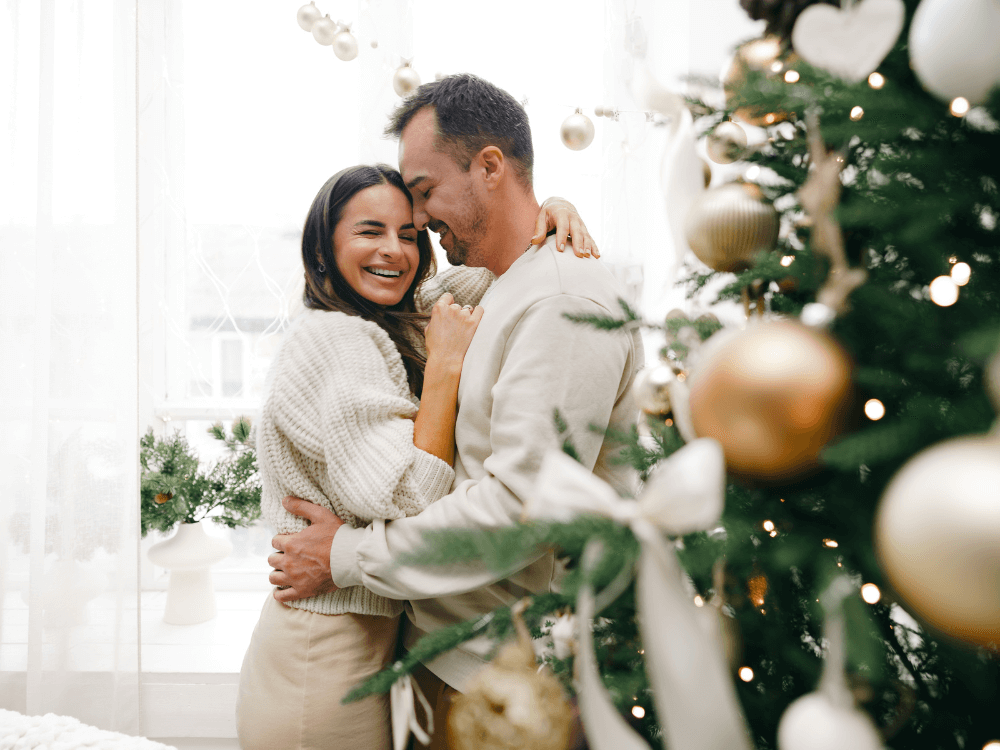 What is the mood and channel you are going for?
Any holiday marketing idea has to start by defining your core message for a holiday. What kind of emotions would you like to translate into your brand photoshoot? Knowing the mood and the message you want to convey will help you pick the proper setup (photo studio vs. outdoor shooting), characters, props, photography lights, and photo retouching. For example, if you want to create a lovely, warm, and cozy mood, try setting up a decor by the fireplace and add a Christmas tree and props to make your product photography stand out. Going outdoors is also great, mainly if your product is meant to be used outdoors.
When considering the mood, consider the placements you need for your Christmas photographs. Do you need them for web, social or editorial coverage? This will guide the shape, style, and image editing of your photos, as you might need to take slightly different angles from each Christmas setup. So, make sure you plan and know what you need.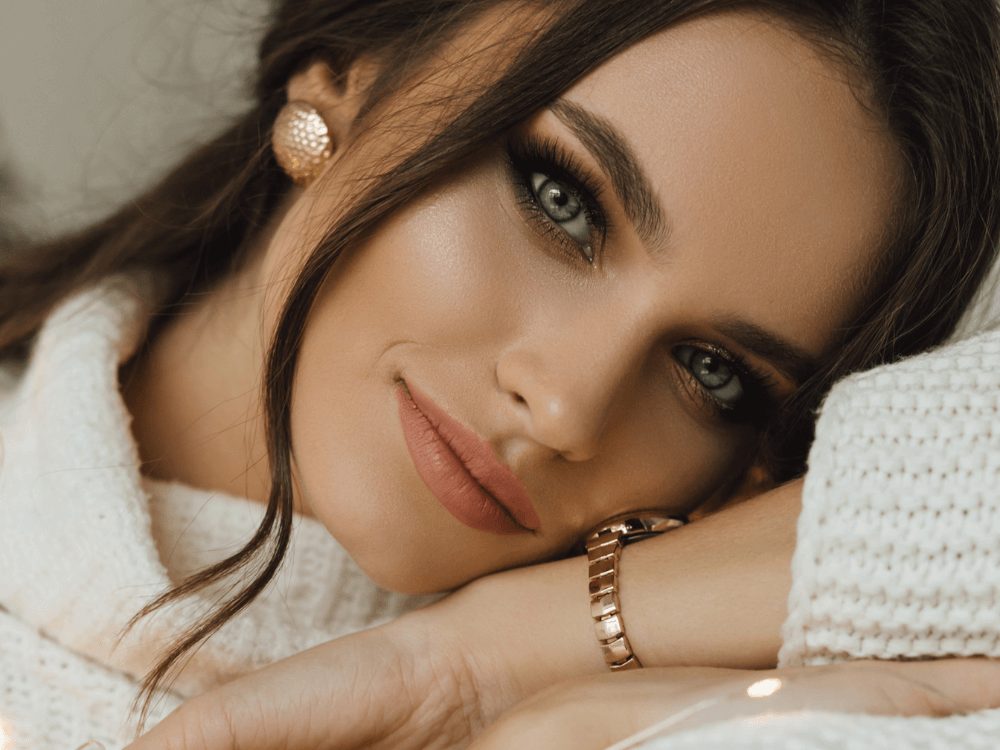 Focus on capturing emotion in your product photography
People are naturally emotional creatures, and the holidays are an incredibly passionate time for many. This is an essential fact regarding holiday campaign ideas, as they are an excellent opportunity to evoke emotion from your clients. Family and friendship are worth including in your Christmas product photography shoot. If you spark some authentic feeling in your imagery, your clients will surely remember and consider your product the next time they encounter it.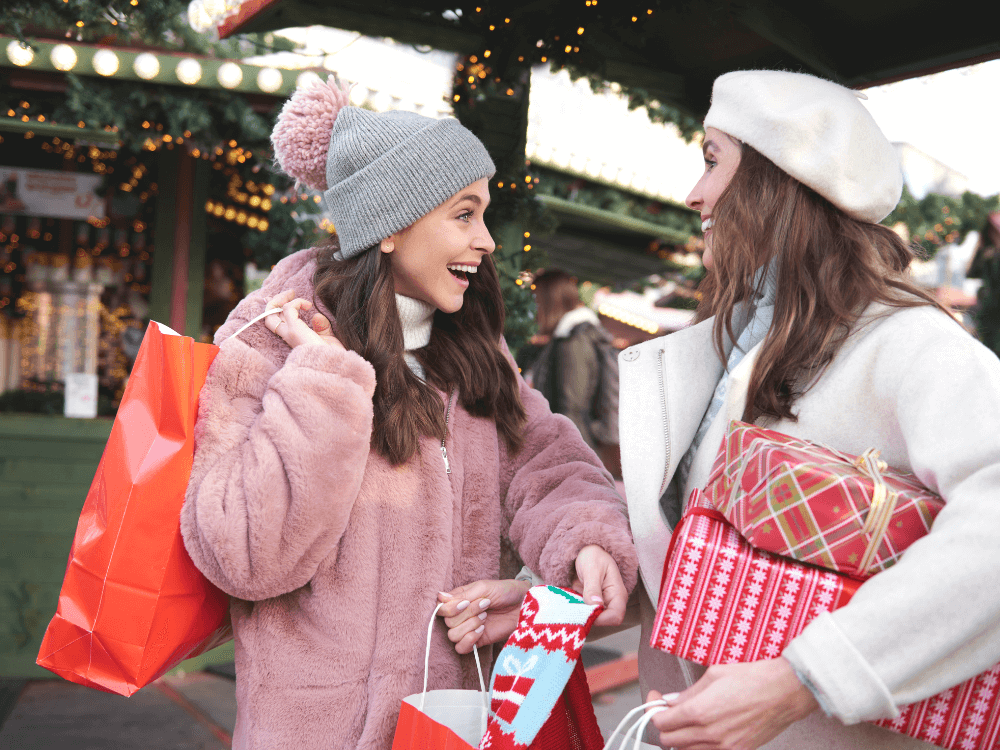 Take advantage of the season
If you live somewhere where there's snow, take your camera out. Snow or frosty mornings can create a beautiful setup for Christmas brand photography that will work for many businesses. Snap photos of your products outside and let mother earth do her thing; pictures of falling snow create a dreamy, winter wonderland look that people will appreciate.
And if the weather outside is frightful, get cozy and show that in your photos. Some of the best parts about winter are cabins, fluffy coats, scarves, soft gloves, and roaring fires. Adding your product to these setups instantly immerses it in a festive atmosphere.
Camera settings tips for whimsical Christmas photography
Christmas setups can be full of lights and distracting objects. If you want to keep your focus sharp on your subject, remember to use a shallow depth of field, which will keep your product in direction and blur the rest. Set your camera to Aperture priority, choose f/1.4 or f/2.8, whatever your lens allows, and start shooting.

If you want to capture falling snowflakes, use a fast shutter speed.

Use shutter speed creatively to capture moving objects. For example, you can freeze things with a fast shutter speed or create a motion blur with a slow one.

Use burst mode to capture emotion in your subject's expression.

Even though the magic of Christmas is more present during the evening, remember that you can take a lot of beautiful Christmas-themed images with natural light as well.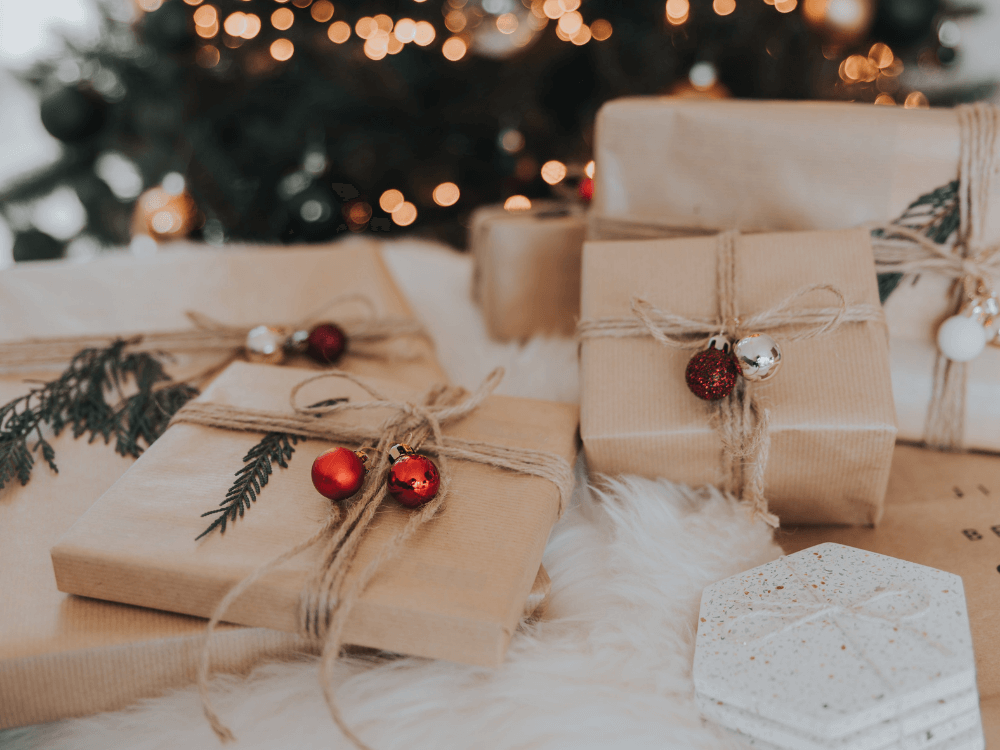 Image editing for Christmas brand photography
Whether you are shooting for now or the following year, a Christmas photoshoot is a good idea. Having a good batch of holiday-themed product photography is essential for staying ahead of your competition and always being ready to surprise your customers.
You can create different types of festive product photography by using image editing. For example, you can change the color of your product in the same image to create a different atmosphere. Another idea is removing the background from a white background product photography and adding it to a festive decor with the help of professional photo retouching. This allows you to get your product in a holiday setup in no time.
Related Posts: