DIY
5 Black Friday marketing ideas to inspire you
8th November 2022
5 minute read
As Black Friday is approaching rapidly, your business must be ready for one of the year's biggest shopping days. But, have you figured out how to take advantage of this moment to set yourself apart from the competition and get the best ROI from your eCommerce? If you lack inspiration this year, we have selected the top 5 of our favorite Black Friday campaign ideas that will give you a hint of where you could start.
What is Black Friday anyway?
Black Friday is officially the start of the holiday shopping frenzy and is "celebrated" on the Friday after Thanksgiving. Over the years, the holiday evolved from one day to an entire weekend or even a week. The term Black Friday was first used back in the '60s in America, referring to the colors used in accounting books, where red indicated loss and black stated profit. However, due to the massive success of Black Friday, Cyber Monday, and Small Business, Saturday made its debut after 2005.
In recent years, the frenzy moved from physical stores to online platforms, with 2018 being a record-breaking year for eCommerce retailers worldwide.
Black Friday campaign ideas
Optimize your Black Friday campaign for mobile users
In 2022, mobile usage statistics are no longer necessary. You just need to walk on the street to see that checks checking their smartphones every 2 minutes. This means that if you want to reach a large audience, creating a mobile-first campaign is obvious.
Ensure to include all relevant online communication channels to get the word out about your Black Friday sale. SMS marketing, email marketing, a solid social media presence, and increased ad spending during the sale are most likely to lead to increased conversions for your eCommerce business.
Creative commercial photography and image retouching are also great ways to make your brand pop, so why not organize a dedicated photo shooting? If you are looking for professional photo editing services, check out our post-production services for product images.
Preparing your website for Black Friday should also be on your to-do list. For example, add banners or create a dedicated landing page for showcasing your best deals.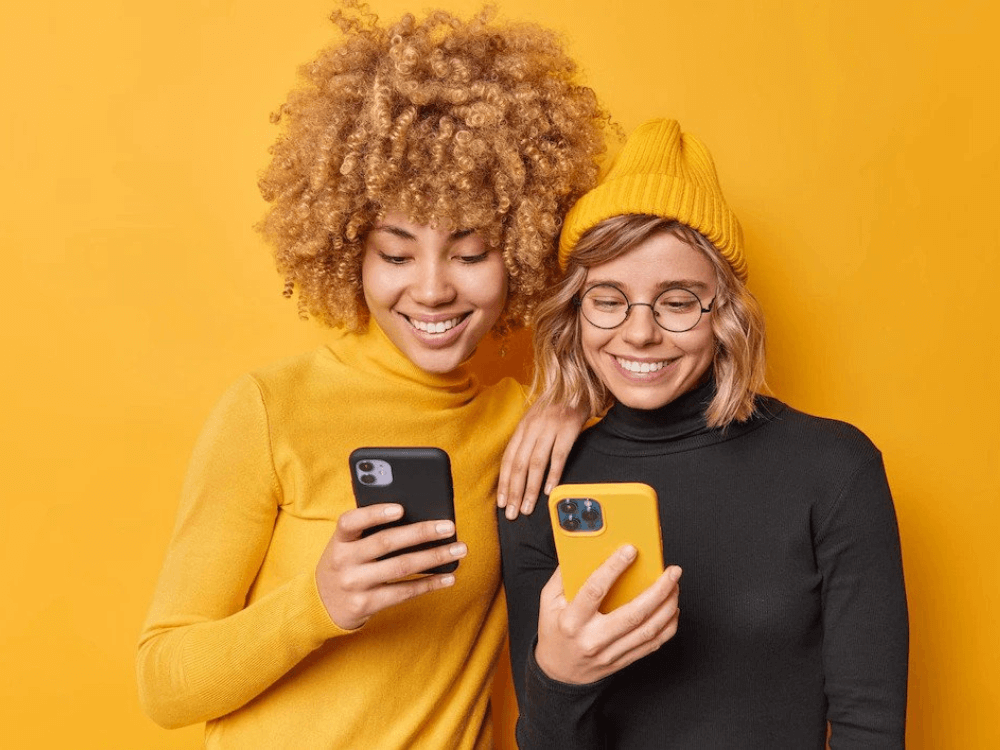 Offer incentives to increase your word of mouth
If you want to generate more traffic and sales on your eCommerce during the Black Friday campaign, there are no better ambassadors than your actual happy clients. By creating an incentive system, you can get your shoppers to share promotions by offering them discounts, prizes, or vouchers.
The more you get your customers to engage with your brand, the higher your chances of making them loyal and having them return for more - or even better, tell a friend about you.
Incentives during Black Friday are also an excellent opportunity to increase your client email database by offering a coupon in the email confirmation, for example.
Work with influencers and content creators
Influencer marketing has played an essential role in how online businesses have evolved in the past few years. It is an excellent way for a brand to increase its online presence, raise awareness and gain customer credibility online. So, suppose you have considered working with online opinion leaders. In that case, Black Friday is a great time to collaborate with influencers or creators to help you promote your offers by creating commercial photography and strategically placing product images and videos on their social media channels.
By implementing influencer campaigns, you can capture meaningful campaign metrics, as consumers believe that creator ads are much more authentic, credible, relatable, and realistic than branded content from brands.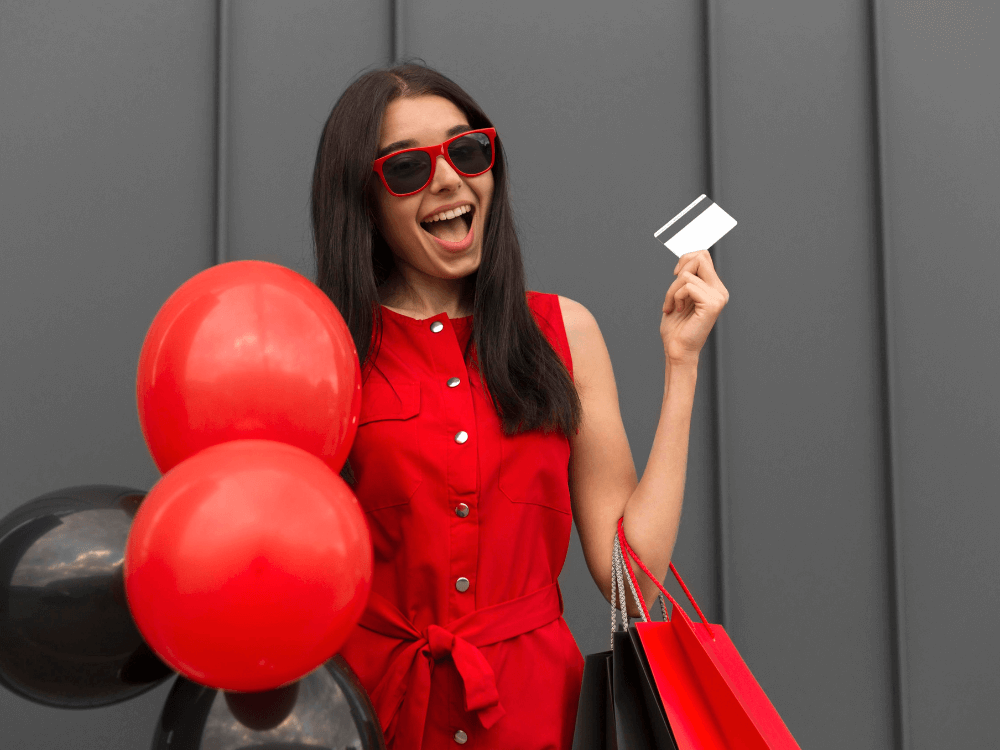 Create a sense of urgency
The feeling of urgency is a tale as old as time, but for a good reason: it works. Especially during Black Friday campaigns, people are hypnotized by the discounts lasting only a few days, so it's a good time to entice consumers into acting immediately. Some good ways to install a feeling of urgency are by organizing flash sales for only a few hours or one day, showing when an item is low in stock, and using time-related phrases and calls to action like "last chance," "only today," "now," "5 hours until the sale finishes" and so on.
You will most likely get your customers ready to purchase when you promote your flash sales by email or create a social media campaign.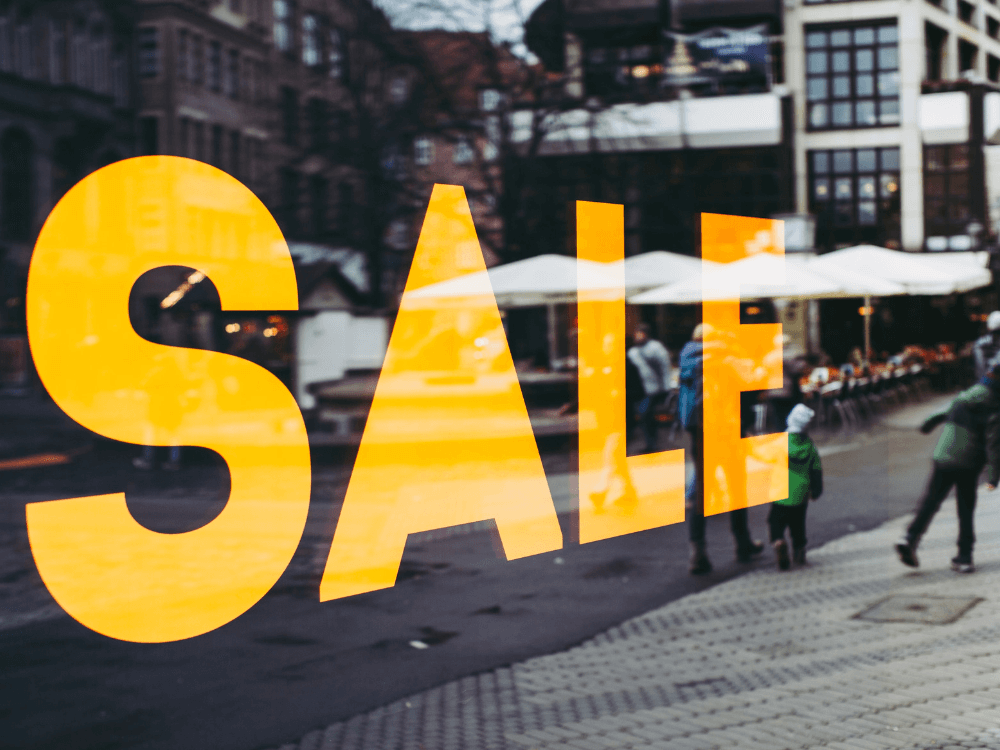 Offer exclusive deals for your loyal customers
People like to be seen, and this insight applies to most life circumstances, including Black Friday campaigns. Use this chance to show appreciation for your old, loyal customers to make them feel seen. Offering exclusive deals and discounts to your returning customers is a great marketing tactic that will consolidate customer loyalty even further. This will increase your Black Friday sales and encourage customers to come back and buy from you on other regular days.
So, what is your Black Friday campaign strategy?
Black Friday is the day (or weekend) when everyone looks for good deals and promotions. Make sure to unlock all your communication channels' power to increase your ROI during this time of the year. Remember to stay creative and set your brand aside from your competitors, and you will be sure to succeed.
Related Posts: