DIY
Five techniques for irresistible food photography
12th May 2022
5 minute read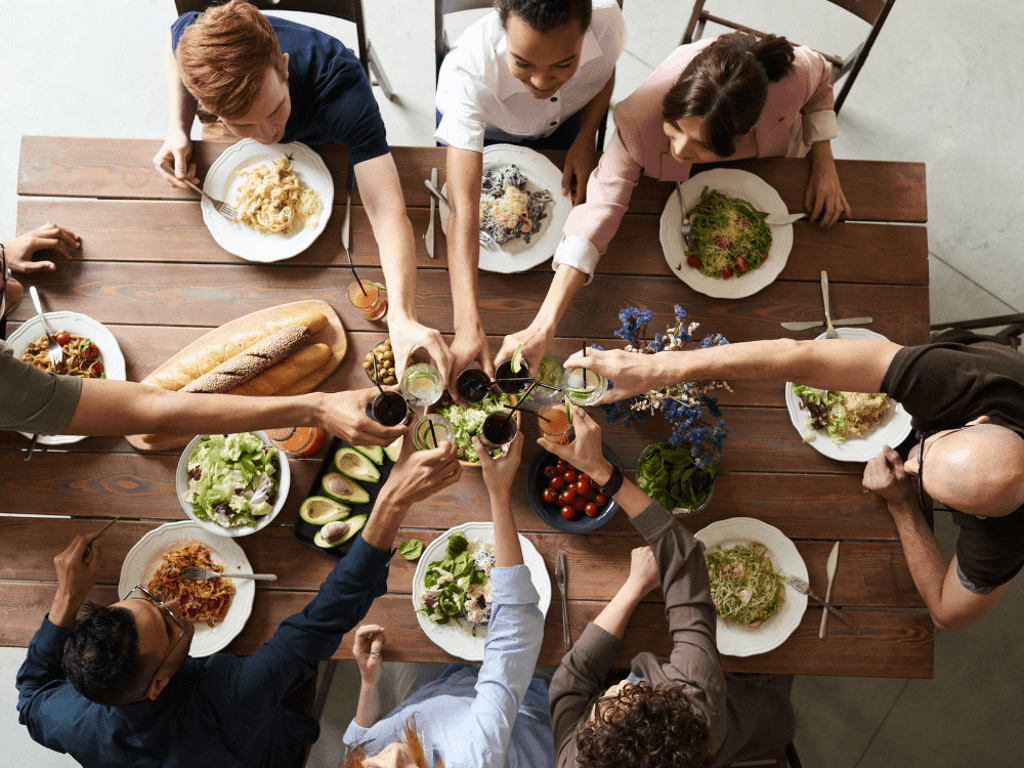 Did you ever get hungry just by looking at an image? Food photography is a creative job, and some secrets are behind it. The main challenge is capturing the tastiest angle and inviting the viewers to smell and taste. So, remember that food photography has to tickle more than just one sense. Read further to discover some tips on becoming good at food photography and image editing for the industry.
Find a good source of natural light (and learn to control it)
In food photography, your subject will usually be stationary. This means light is king, and you need to use light wisely. When planning your photo shoot, look for a place with abundant natural light and learn how to control it because it will bring your food photography to the next level.
The trick with natural light is to always keep around various modifiers to adjust the intensity for the best results. A cheap diffuser (or even a thin sheet found at home) placed between the direct sunlight and your food will be handy in reducing hard shadows and over-exposed areas.
White and black cards are also great for bouncing light to get the desired results.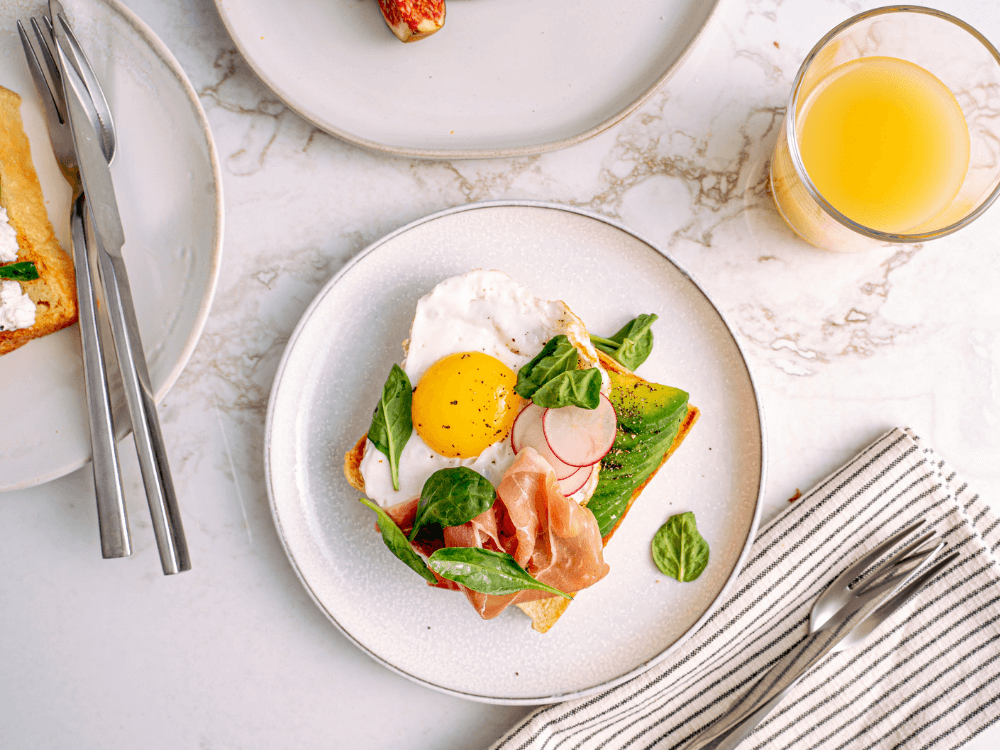 Shoot from an angle that tells the story behind a dish
Professional food photography might sometimes get repetitive - you will see many people following a pattern and photo shooting from the same angles (such as the flat lay or the lower over the table). Composition-wise, these angles have been proven to capture attention, but remember that you should always find ways to differentiate your images from your competitors.
A good recommendation is to look for angles that tell a story - this might be including the person cooking it, focusing on shape, form, ingredients, and anything that makes that particular food unique.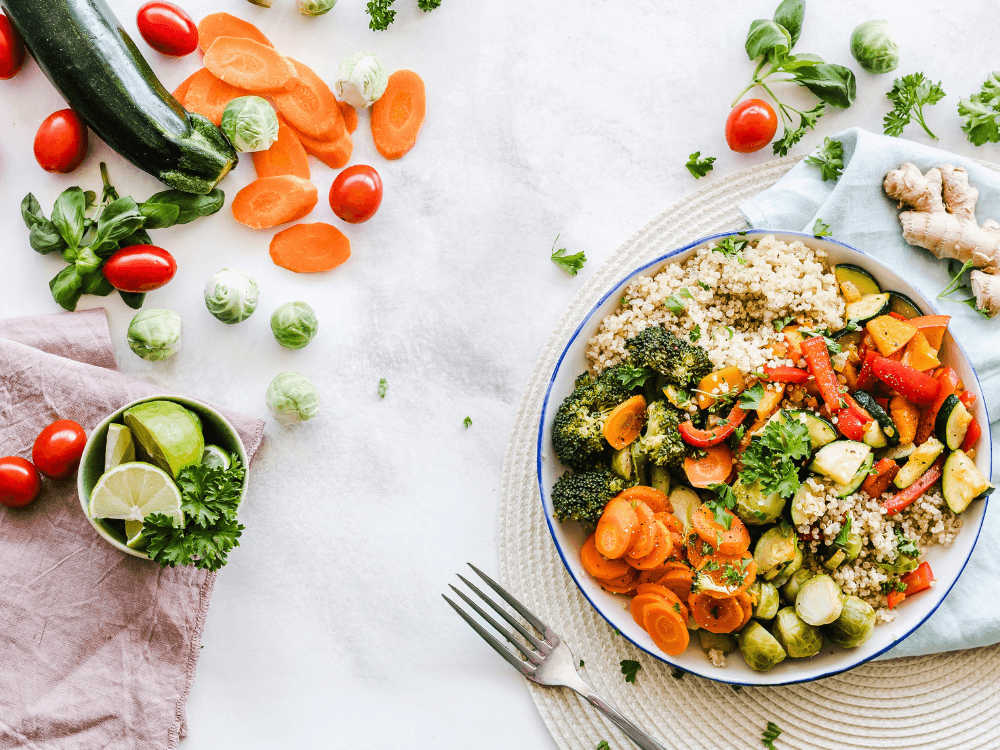 Pay attention to props and details
Props and plating in food photography are a lot like makeup in editorial photography - they can do wonders for your result. When considering props, keep in mind that the dish is your main hero in the story of your image, while props are just there to help it shine.
A good food photography setup starts by adding the main dish to the focal point and then surrounding it with props that tell the complete story. Next, you can play with fabrics, ingredients, spices, plates, and cutlery - anything goes as long as it fits in the concept of the dish and how it is served.
Of course, keeping it simple is also crucial, as you don't want to create a chaotic composition (unless that's what you are after).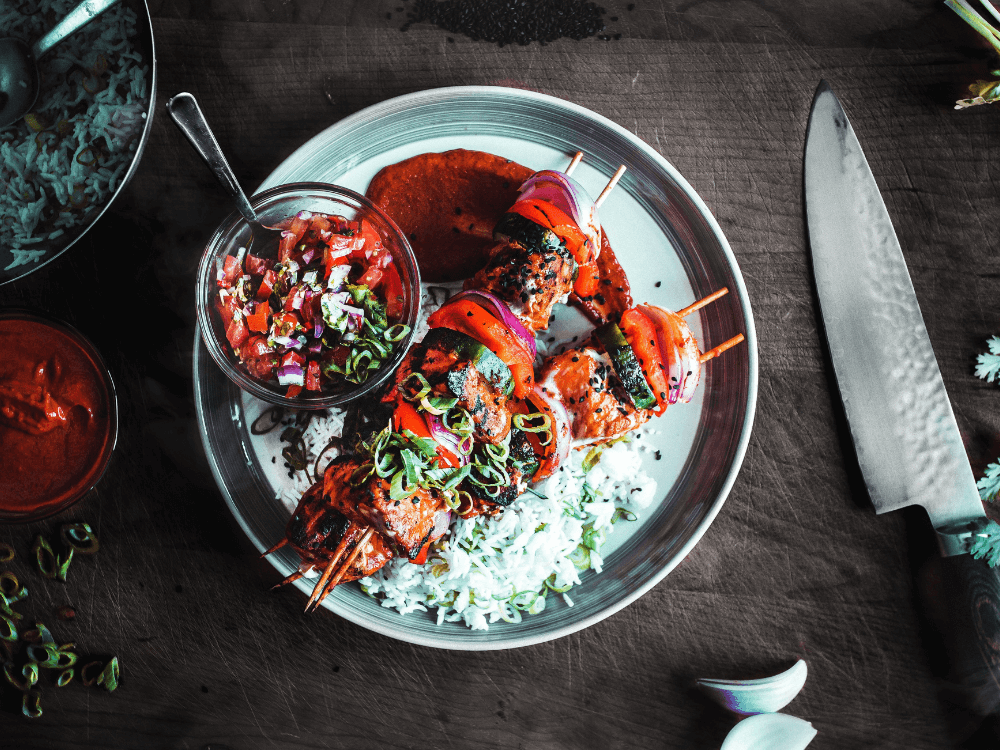 Keep your food photography setup authentic
Styling is essential for food photography, and there are more ways to go around it. One approach is to keep everything clean and symmetric (placing your dish on a white surface and surrounding it with elements). Another approach is keeping the setup organic by using imperfect-looking ingredients, smears, and crumbs.
While a clean setup will be appropriate for editorial photography and advertising, the organic approach adds more authenticity, and your photos will perform better on social media.
When you want to create an organic look, every item should be there on purpose to create a balanced composition and a satisfying result.
Retouch your food photography
If you are not working with a food stylist, your images might not be perfect every time, and this is where image editing comes into play.
With a little bit of retouching, you can perfect edges, remove unwanted smears, get rid of unwanted reflections, or remove background.
The image editing step is also the time to adjust exposure, contrast, white balance, or color balance - all the details that will make your pictures look mouthwatering.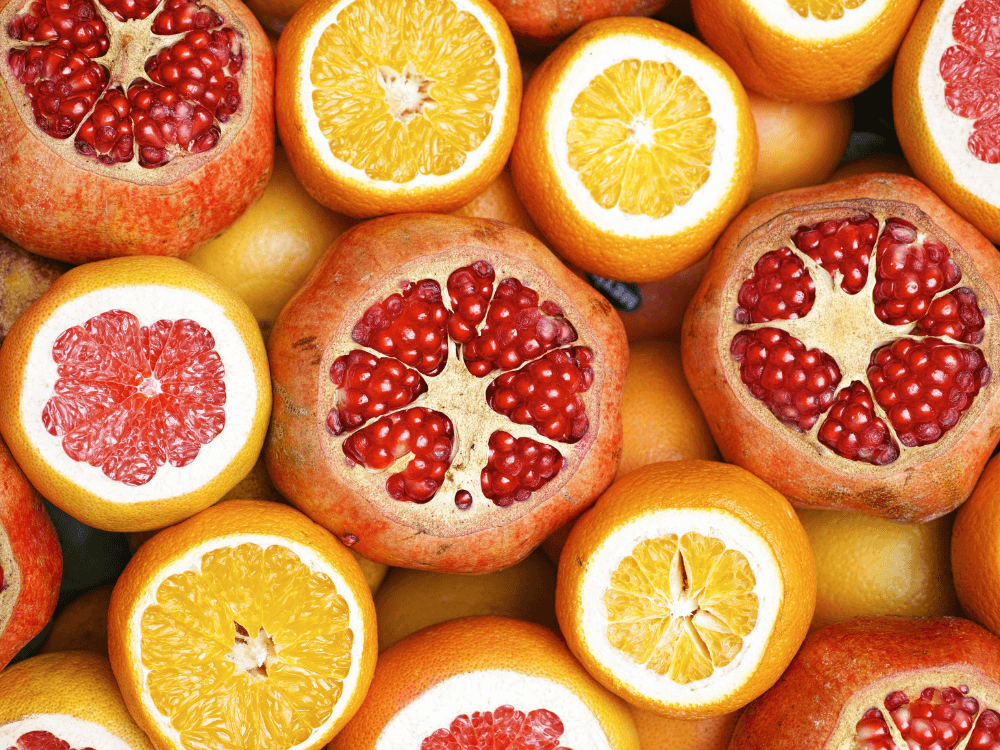 In conclusion
Food photography is a fun domain, so remember always to try to have fun, play, and experiment. Step out of your comfort zone, and think about the experience of food and how people could enjoy it. This is how you will get your creative juices flowing and have fantastic results.
If food photography is not your cup of tea and image editing doesn't sound like a piece of cake, let us give you a hand. Our team has years of experience with editorial photography, photo shootings, and image editing and can assist you in getting perfect photographs.
Related Posts: